Actor Ali Ramaz dies at 90 
December 29, 2017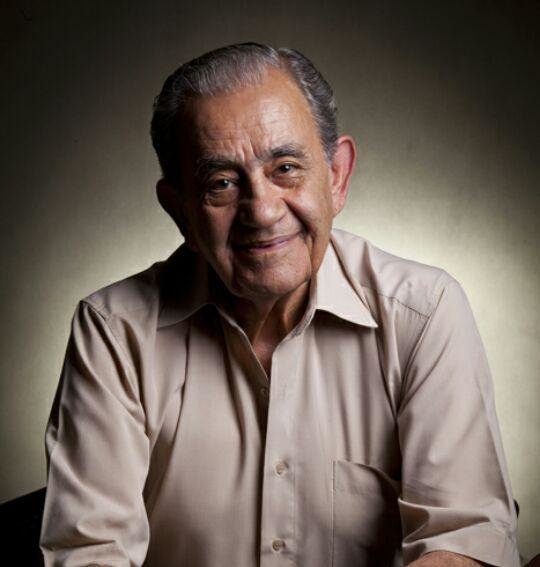 TEHRAN -- The Veteran actor of stage and screen Ali Ramaz died of natural causes at his home in Tehran on Thursday. He was 90.
Born in Tehran, Ramaz began learning about theater due to his acquaintance with actors Ezzatollah Entezami and Hushang Beheshti. When he was 20, he pursued an education that included theater courses held by the celebrated stage director and playwright Abdolhossein Nushin.
He later studied at the Academy of Fine Arts of the University of Tehran and continued his studies in Belgium.
"Amir Kabir", "Plenipotentiary", "One of These Days", in which he had played.
His funeral procession will begin at Vahdat Hall on Sunday and his remains will be buried in the Artists Section of Tehran's Behesht-e Zahra Cemetery on Saturday.
Photo: Ali Ramaz in an undated photo
RM/MMS/YAW