"Lazarillo" on stage at Tehran theater
December 30, 2017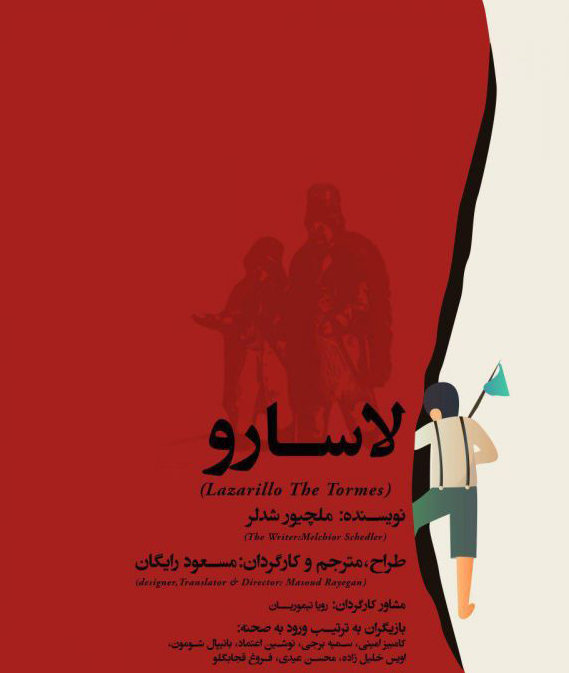 TEHRAN – An Iranian troupe led by director and actor Masud Rayegan is performing German playwright Melchior Schedler's 1981 play "Lazarillo" at the Samandarian Hall of Tehran's Iranshahr Theater Complex.
The play is an adaptation of a 1554 Spanish novella, "Lazarillo de Tormes", written by an anonymous author.
The play is about a teenage boy, Lazarillo, whose poor mother sells him to a blind beggar. To survive, Lazarillo is forced to develop his cunning while serving the blind beggar and several other masters.
Somayeh Borji, Kambiz Amini, Nushin Etemad, Nima Mazaheri and Mahsa Asghari are the main members of the cast for the play, which will be on stage until January 17, 2018.
Photo: A poster for "Lazarillo"
ABU/MMS/YAW