Orchestras to get Team Melli primed for 2018 World Cup   
January 10, 2018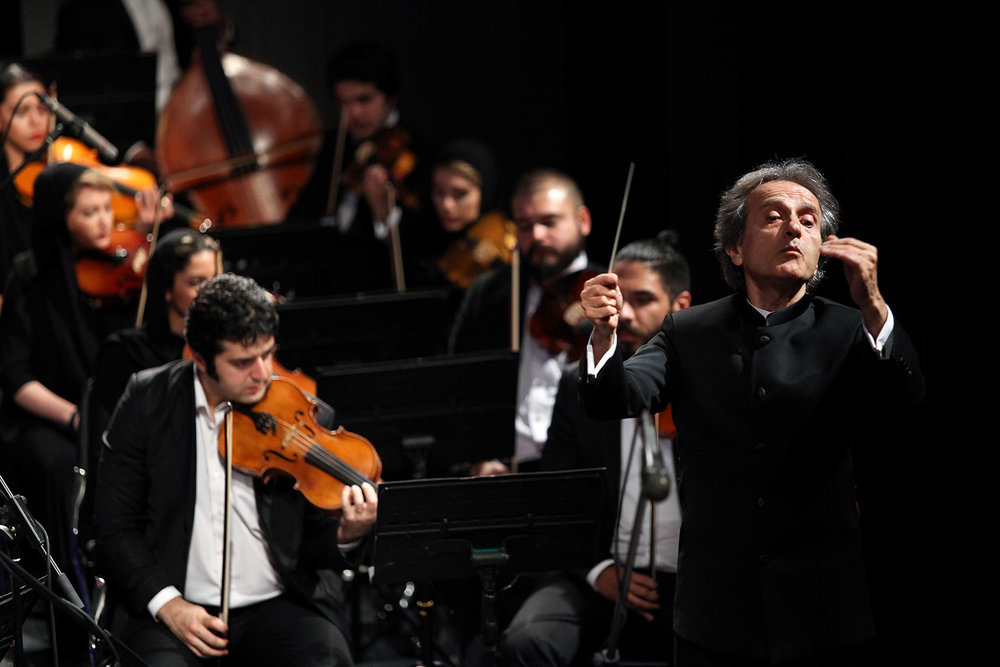 TEHRAN – The Tehran Symphony Orchestra and National Orchestra will organize several performances in honor of Iran's national football team, known as Team Melli, in order to energize Iranian players before departing for Moscow to attend the FIFA World Cup soccer tournament. 
The players along with Iranian officials and celebrities are scheduled to attend the performances, which will be held at Vahdat Hall in Tehran.
The concerts have been organized based on an agreement signed between the Rudaki Foundation, as the coordinator of the orchestras, and the Iran Football Federation, the Rudaki Foundation announced in a press release on Tuesday.
Team Melli, which has been drawn in Group B, will play Spain, Portugal and Morocco at the World Cup tournament. It is scheduled to take place in Russia from June 14 to July 15.
Photo: Shahrdad Rohani conducts the Tehran Symphony Orchestra during a performance at Tehran's Vahdat Hall on May 21, 2017. (Honaronline/Mojtaba Arabzadeh)
MMS/YAW