Archbishop lauds police's restraint in face of protests
January 14, 2018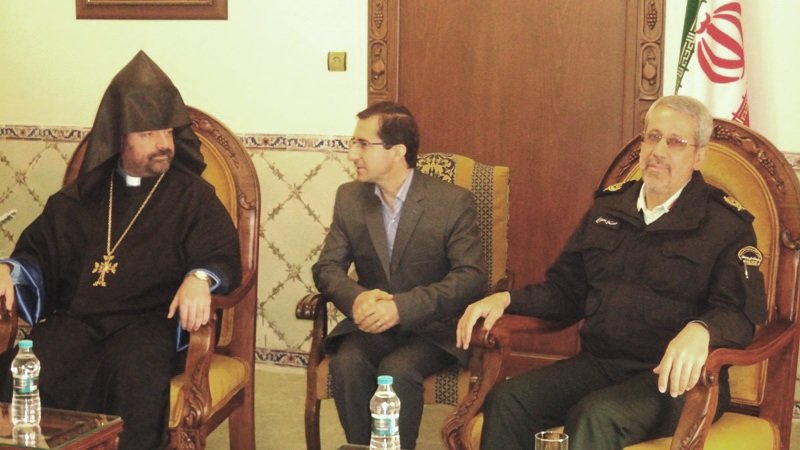 TEHRAN – Archbishop Cipan Kashjian, the religious leader of the Armenian Christians in Isfahan and south Iran, on Saturday praised the conduct of police in the face of recent protests in some cities across Iran, saying police succeeded to restore calm through their "might" and "restraint".
He made the remarks in a meeting with Isfahan Police Chief Brigadier General Masum Beigi, IRNA reported.
"We believe the recent unrest was organized abroad and ordinary people are different from rioters, because no Iranian agrees to insecurity and riot," the archbishop remarked.
MH/PA