Sunken tanker was destined for South, not North Korea: Iran
January 15, 2018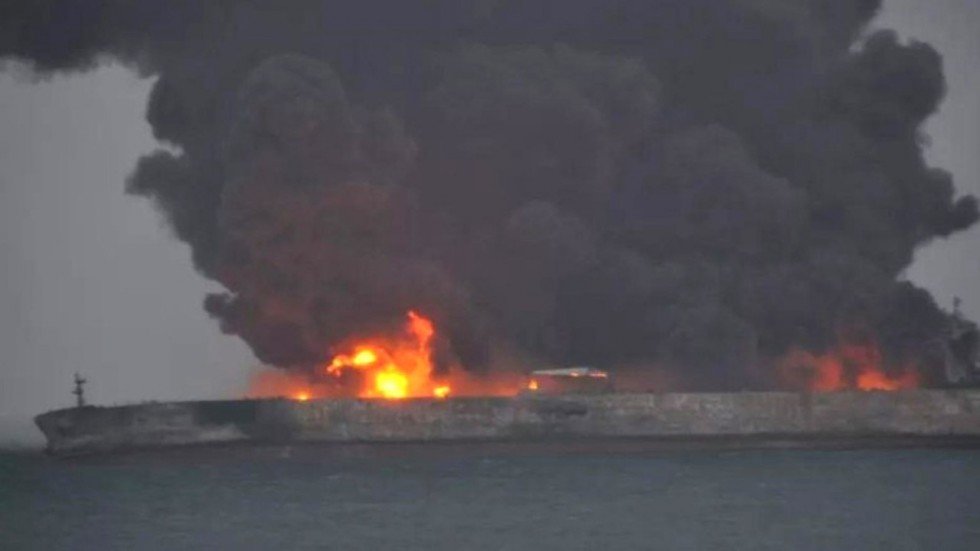 TEHRAN – Foreign Ministry spokesman Bahram Qassemi has said that the sunken Iranian tanker was destined for South Korea, dismissing claims that the ship's destination was North Korea.
"As it has been repeatedly stated since the bitter incident occurred, the tanker's destination was South Korea, and any rumors circulating on social media that say otherwise are completely false," Fars quoted Qassemi as saying on Monday.
The Sanchi, carrying 136,000 tons of light crude oil from Iran, sank on Sunday, days after a collision with Chinese freighter CF Crystal, some 300 kilometers east of Shanghai.
Iran sent a rescue team to the scene of the incident, including Iranian navy commandos on speed boats. But the teams couldn't get close to the burning tanker due to the heat.
On January 13, Chinese rescuers recovered the tanker's black box.
Qassemi said efforts are underway to find the victims' remains and the Foreign Ministry will spare no efforts in this regard.
He said the black box of the oil tanker would disclose the cause of the incident.
The spokesman stressed that the Foreign Ministry did all in its power but unfortunately could not save the lives of the crew members.
Qassemi also thanked the Chinese government for its cooperation during the rescue operations, saying the severity of the incident, the strong heat and the huge fire had all made access to the tanker impossible.
The South Korean Ambassador to Tehran, Kim Seung Ho, also responded to rumors around the incident, confirming that the tanker's destination was South Korea.
MH/PA