Iran quite determined to bolster missile power: general
February 13, 2018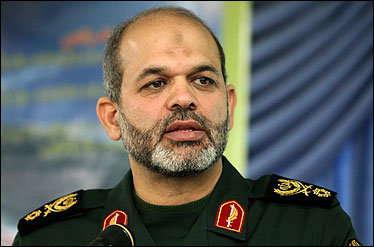 TEHRAN – Iran is more determined than ever to strengthen its missile power, a general said on Monday.
"The nation is also more determined than ever to support the Islamic establishment in order to strengthen the country's defense and missile power," Ahmad Vahidi, president of the Supreme National Defense University of Iran, noted.
General Vahidi, who served as defense minister from 2009 to 2013, also lauded the Iranian nation for their massive presence in rallies marking the 1979 Islamic Revolution, saying the people showed that they do not respect the words of the hegemonic powers.
MH/PA