Lessons from master guitarist David Russell published in Persian 
February 14, 2018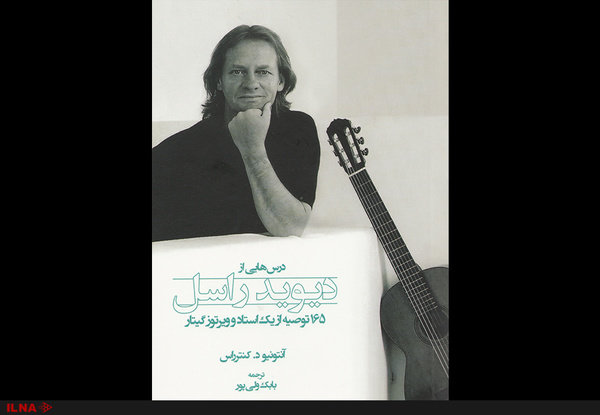 TEHRAN – "The Technique of David Russell: 165 Pieces of Advice from a Master Guitarist" by Antonio de Contreras has been published in Persian in Tehran.
The book has been translated into Persian by music teacher Babak Valipur, announced the publisher, Nakisa.
"The book is like a report from several master classes by David Russell, a consistent, in-depth report from a guitarist," Valipur wrote in an introduction to the book.
Born in Glasgow, Russell is one of the most distinguished and accomplished classical guitarists in the world. He won a Grammy Award for best instrumental soloist in classical music for his album "Aire Latino" in 2005.
"From 1992 to 1998, David Russell was given an annual course in Seville," wrote CreateSpace Independent Publishing Platform, the publisher of the original book that was published in English.
"His last visit encouraged us to look back over the notes we have been accumulating since his first visit and the idea emerged of presenting a summary of the most outstanding ideas. Our aim is to use them as a basis for reflection and as the beginning of a deeper analysis of the technique of this famous concert performer."
Photo: Front cover of the Persian version of "The Technique of David Russell: 165 Pieces of Advice from a Master Guitarist"
MMS/YAW