Tehran gallery sets up Abbas Kiarostami bust
February 17, 2018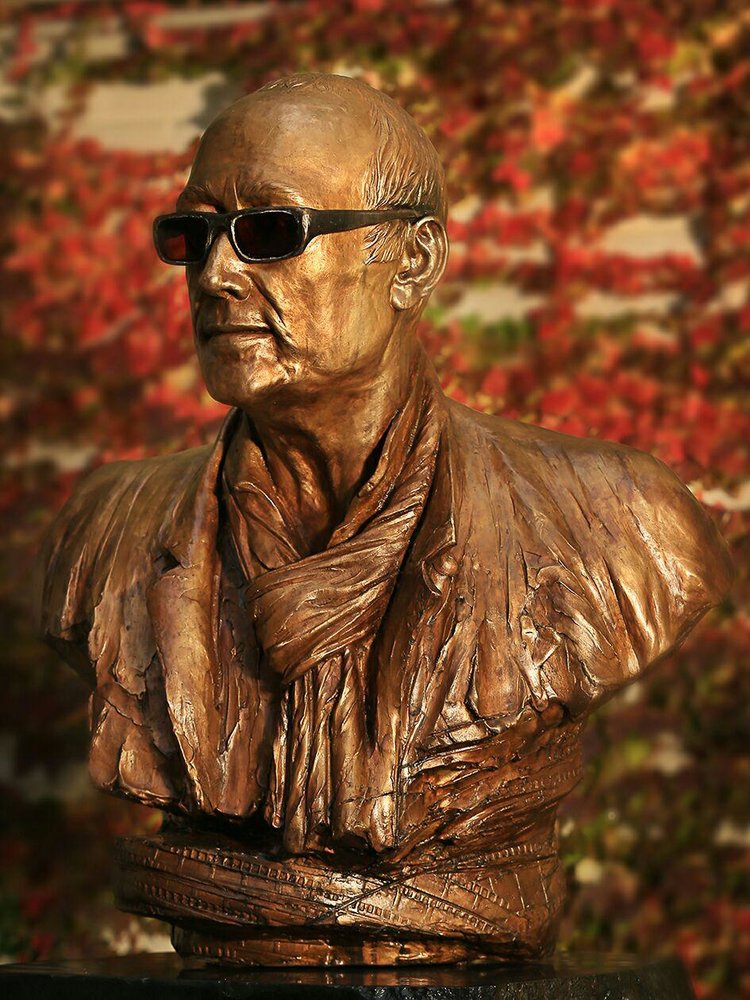 TEHRAN – The Tehran-based Boom Gallery, which showcased photo collections by Abbas Kiarostami during several exhibitions, has set up a bronze bust of the world-renowned Iranian art icon in its courtyard.
The life-sized statue has been made by Alireza Asanlu, the gallery announced on Saturday.
The gallery displayed Kiarostami's photo series "Snow White", "Roads", "Moonlight", "Doors without Keys" and "Doors and Memories" at several exhibits.
Kiarostami was an advisor to Boom. He passed away in July 2016 at the age of 76.
Photo: A bust of Abbas Kiarostami is seen in the courtyard of Boom Gallery in Tehran.
MMS/YAW