Iran learn fate at AFC Women's Futsal Championship
March 5, 2018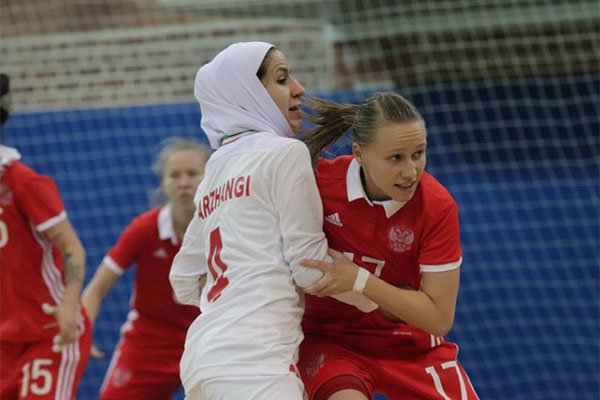 TEHRAN – Iran have learned their fate at the AFC Women's Futsal Championship Thailand 2018 on Monday.
The tournament's official draw took place at the AFC House, Kuala Lumpur.
Iran have been drawn in Group D along with Uzbekistan and Turkmenistan in an all Central Asian affair.
Thailand, who finished third in 2015, will play host in the second edition which kicks-off in Bangkok on May 2 to 12, and are set to face Hong Kong, Indonesia and Macau in Group A.
In Group B, Malaysia take on Vietnam, Chinese Taipei and Bangladesh, while Japan, runners-up in the previous edition, were drawn with China PR, Bahrain and Lebanon in Group C.
The winners and runners-up from each group will advance to the quarter-final.
Group A:
A1 - Thailand
A2 - Hong Kong
A3 - Indonesia
A4 - Macau
Group B:
B1 - Malaysia
B2 - Vietnam
B3 - Chinese Taipei
B4 - Bangladesh
Group C:
C1 - Japan
C2 - China PR
C3 - Bahrain
C4 - Lebanon
Group D:
D1 - Islamic Republic of Iran
D2 - Uzbekistan
D3 - Turkmenistan