Iran says it is 'impossible' to add anything to nuclear deal
March 11, 2018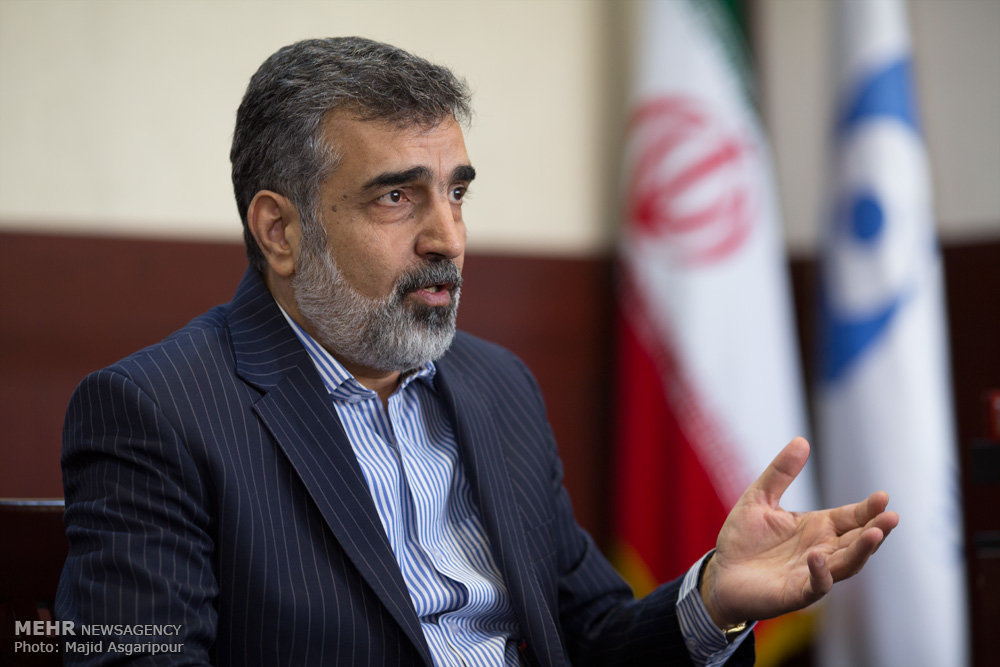 TEHRAN - Behrooz Kamalvandi, spokesman for the Atomic Energy Organization of Iran, has said that it is impossible to add anything to the 2015 nuclear deal, known as the Joint Comprehensive Plan of Action.
"The country's officials at various levels have said that it is not possible to add anything to the JCPOA," Kamalvandi told Mehr news agency in an interview published on Sunday.
In a statement on January 12, U.S. President Donald Trump gave Europeans only 120 days to agree to an overhaul of the nuclear agreement and said if the text of the nuclear deal is not revised he would unilaterally withdraw the U.S. from the agreement. Trump said the nuclear deal should include Iran's defense program including missiles.
However, Kamalvandi said, "Iran does not intend to hold talks about its defense capability and has not the issue on agenda."
The atomic official described the JCPOA as a "closed package" which is not open to renegotiation.
Commenting on France's efforts to form a European coalition against Iran's missile program, he said, "France feels that it is beneficial to accompany the U.S. and this is not Europe's view."
"France has entered some political haggling, because it feels it has lost influence in the region," he commented.
French Foreign Minister Jean-Yves Le Drian visited Tehran on March 5 for talks with senior Iranian officials. During the talks, the officials insisted on Tehran's long-held policy that missile program is defensive and the Iran will not compromise on its deterrence capability.
The JCPOA, signed between Iran, the five permanent members of the UN Security Council - the U.S., UK, France, Russia, and China - Germany and the European Union, is only related to Iran's nuclear program. The UN resolution 2231 which confirmed the multilateral international agreement only calls on Iran not to test missiles designed to carry nuclear warheads.
According to the official website of the French embassy in London, Le Drian has said the JCPOA "must not be touched".
NA/PA