Cannes to open with Asghar Farhadi's "Everybody Knows"
April 6, 2018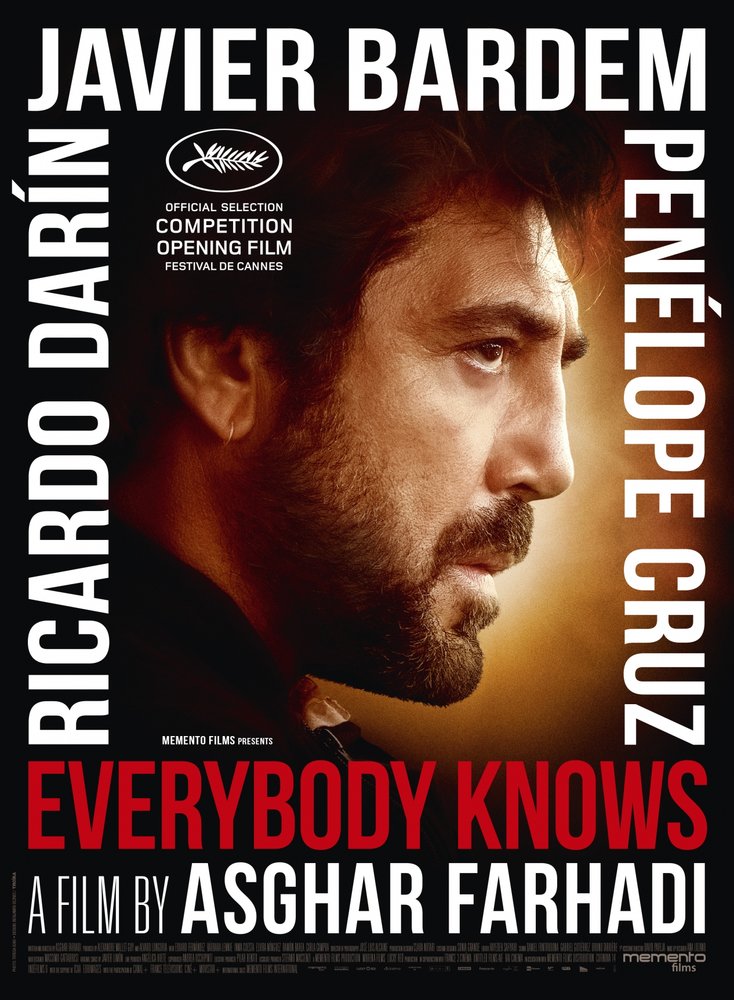 TEHRAN – Iranian director Asghar Farhadi's drama "Everybody Knows" will open the 71st edition of the Cannes Film Festival at the Grand Theater Lumière in the Palais des Festivals on 8 May, the organizers announced on Thursday.
Starring the Oscar-winning Spanish couple, Javier Bardem and Penelope Cruz, the film has been shot entirely in Spanish on the Iberian Peninsula.
It is about Laura, who lives with her husband and children in Buenos Aires. When they return together to her native village in Spain for a family celebration, an unexpected event changes the course of their lives.
Cate Blanchett will preside over the jury of this year's Cannes festival. The organizers are scheduled to announce the lineup of the official selection on April 12.
"Everybody Knows" is Farhadi's second film shot in outside of his homeland. In 2012, he directed "The Past" in French in Paris. "The Past" brought its star, Berenice Bejo, the Palme d'Or for best actress in 2013.
Farhadi's Oscar-winning movie "The Salesman" won him the award for best screenplay for this movie at the 69th Cannes Film Festival in 2016. It also brought Shahab Hosseini the Palme d'Or for best actor.
Photo: Cannes' official poster for Asghar Farhadi's "Everybody Knows"
MMS