'Iran can resume enriching uranium to 20% purity in 2 days'
April 9, 2018 - 20:46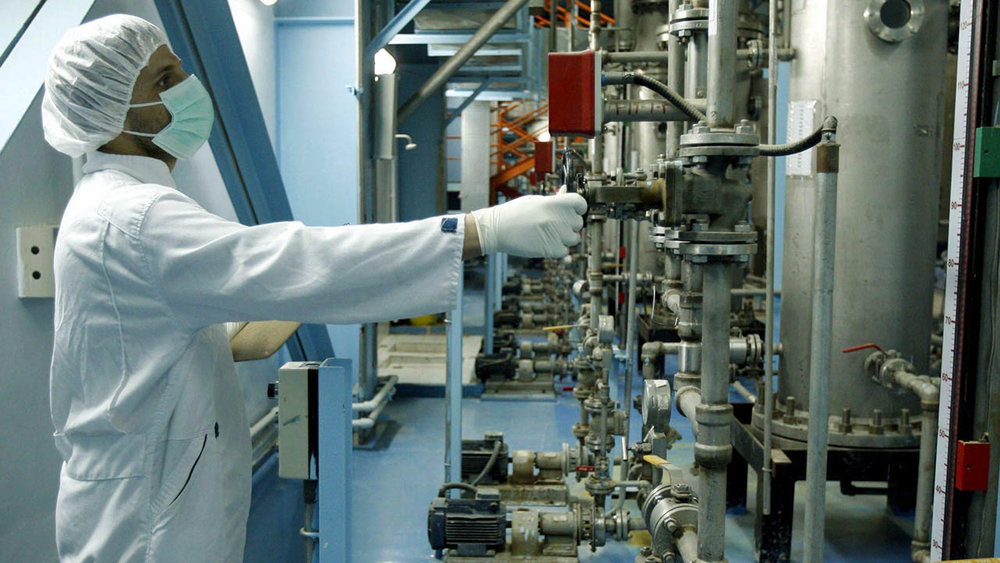 TEHRAN - Behrooz Kamalvandi, spokesman for the Atomic Energy Organization of Iran (AEOI), said on Monday that Tehran can resume enriching uranium to the purity level of 20 percent in two days.
"There is the possibility to resume enriching uranium to the purity of 20 percent in four days, (but) we can do this even in two days," Kamalvandi told reporters on the sidelines of a meeting between Iranian Parliament Speaker Ali Larijani and Chairman of Russia's State Duma Vyacheslav Volodin.
Ali Akbar Salehi, the AEOI director, said on Sunday that his organization can resume enriching uranium to purity of 20% in 4 days at the Fordow plant if the nuclear deal, officially known as the JCPOA, is scrapped.
He noted that readiness by the AEOI to return to pre-JCPOA situation is serious and not a "political bluff".
In a statement on January 12, U.S. President Donald Trump gave Europeans only 120 days to agree to an overhaul of the nuclear agreement, setting a May 12 deadline, he threatened if the text of the nuclear deal is not revised he would unilaterally withdraw the U.S. from it.
Based on the nuclear agreement, Iran agreed to put limits on its nuclear program in exchange for the lifting of economic and financial sanctions. The deal was signed between Iran, the European Union, Germany and the five permanent members of the UN Security Council including the United States. It went into effect in January 16, 2016.
NA/PA