Washington will be isolated if it exits JCPOA: nuclear official
April 10, 2018 - 19:33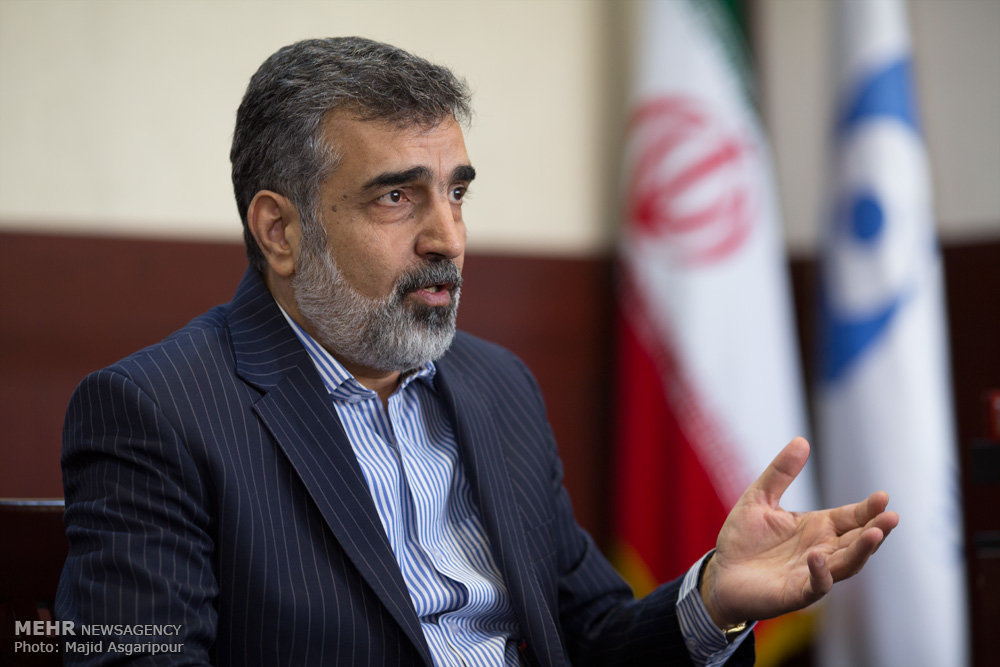 TEHRAN - Behrooz Kamalvandi, spokesman for the Atomic Energy Organization of Iran (AEOI), said on Tuesday that the U.S. will be isolated if it exits the 2015 nuclear deal, known as the Joint Comprehensive Plan of Action.
Withdrawal from the nuclear deal will cause problems for the U.S. at the international level, he told IRNA.
The JCPOA is backed by the UN Security Council resolution 2231 and the U.S. will be "politically isolated" if it pulls out of the international agreement.
In a statement on January 12, U.S. President Donald Trump gave Europeans only 120 days to agree to an overhaul of the nuclear agreement and said if the text of the nuclear deal is not revised he would unilaterally withdraw the U.S. from it.
The deadline falls on May 12.
Iranian President Hassan Rouhani warned on Monday that the U.S. will "regret" if it ditches the nuclear deal.
"We will not be the first who violate the JCPOA. However, they will regret if they violate the deal," he said in a ceremony held to mark National Day of Nuclear Technology.
Iran, the five permanent members of the UN Security Council - the U.S., UK, France, Russia, and China - Germany and the European Union struck the nuclear deal on July 14, 2015. The deal took effect in January 2016.
According to the agreement, Iran agreed to put limits on its nuclear activities in exchange for termination of economic and financial sanctions.
The UN nuclear watchdog, which has been tasked to monitor Iran's compliance to the agreement, has issued ten reports each time confirming Tehran's full adherence to the limits.

NA/PA