Iran: Attack on Syria is against intl. law
April 14, 2018 - 16:20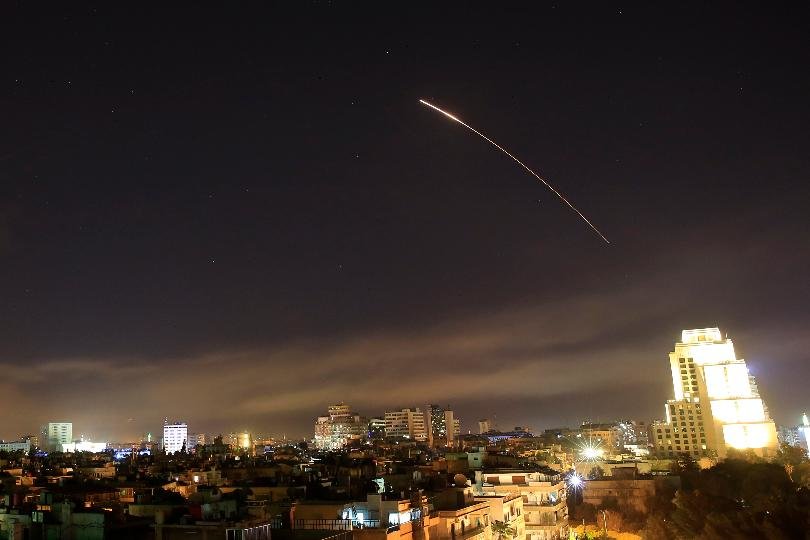 TEHRAN – The Iranian Foreign Ministry issued a statement on Saturday strongly condemning the U.S.-led attacks on Syria, saying the act is contrary to international law and a violation of Syria's national sovereignty and territorial integrity.
Syria came under attack one week after a suspected chemical weapons attack in the Syrian town of Douma near Damascus. Western countries claimed the Syrian government was responsible for the attack. Syria rejected by the claim.
"Based on religious, legal and ethical standards Iran opposes use of chemical weapons and at the same time considers it unacceptable and condemnable to use this [chemical weapons] as an excuse to invade an independent country," the statement read.
The missile attacks on Syria were conducted jointly by the U.S., Britain and France on Damascus and surrounding areas on Saturday morning upon an order by President Trump.
More than 100 missiles were fired from ships and manned aircraft.
Russia's defense ministry said on Saturday that the majority of missiles fired during the overnight attack on Syria by U.S., British and French forces were intercepted by Syrian air defense systems, TASS news agency reported.
According to Interfax news agency, Russia's defense ministry also said that Syria intercepted the U.S. and allied attacks using Soviet-produced hardware, including the Buk missile system.

The Iranian Foreign Ministry added, "Undoubtedly, the U.S. and its allies who took military action against Syria without having any proven evidence and also the final announcement of the Organization for the Prohibition of Chemical Weapons… are responsible for the regional and extra-regional consequences of this adventurism."
The statement noted that the military attack was intended to support terrorists.
It added that the U.S. revealed once again its double standards in fighting terrorism.
The statement also urged international bodies to strongly condemn the attacks which will exacerbate the instability and boost terrorism and extremism.
NA/PA