Iran, Macedonia explore avenues of economic co-op
April 27, 2018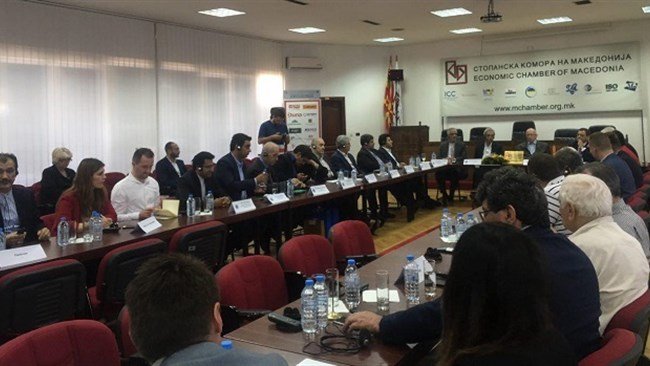 TEHRAN – Iran and Macedonia explored ways of expanding mutual economic cooperation in a business forum which was held in the Balkan nation's capital city of Skopje on Thursday.
An Iranian trade delegation led by Head of Iran Chamber of Commerce, Industries, Mines and Agriculture (ICCIMA) Gholam-Hossein Shafeie represented the Iranian side in the event.
Speaking at the forum, Shafeie mentioned the low level of trade between the two countries, asserting that the economic potentials and capabilities of the two sides have not been fully exploited.
"Using the available opportunities and facilities, a more dynamic and interactive economic relationship could be established," the official said.
During his visit, Shafeie also held talks with Branko Azeski, the chairman of Economic Chamber of Macedonia.
In the meeting, Azeski expressed Macedonian companies' eagerness for cooperation with Iran, saying, "We will use all our potentials and capabilities for developing economic ties with Iran,"
The official also suggested that the two countries take necessary measures for increasing delegate exchanges between the two sides.
EF/MA