Iranian orchestra performs in Russia
June 18, 2018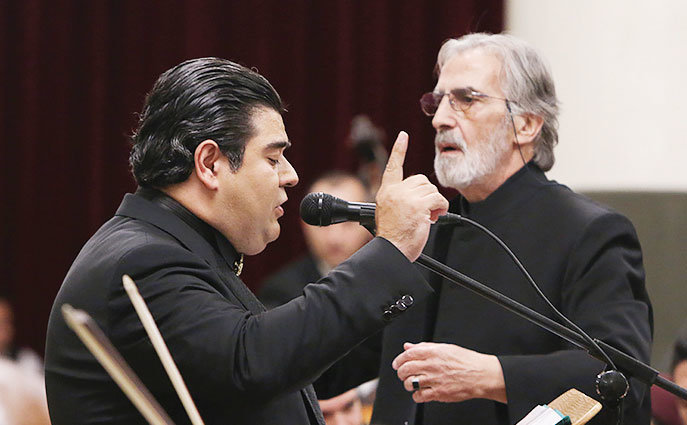 Vocalist Salar Aqili (L) performs with a selection of musicians from the Tehran Symphony Orchestra and National Orchestra at the Bolshoi Zal (Grand Hall) of the Saint Petersburg Philharmonia on June 14, 2018.
Fereidun Shahbazian (R) and Shahrdad Rohani conducted the performance, which was also repeated at the Moscow State Tchaikovsky Conservatory on Sunday.
They are also scheduled to give a performance in Kazan This week.
(Musicema/Alireza Haqshenas)