By Javad Heirannia
U.S. foreign policy is now for sale: Askari
July 2, 2018 - 11:36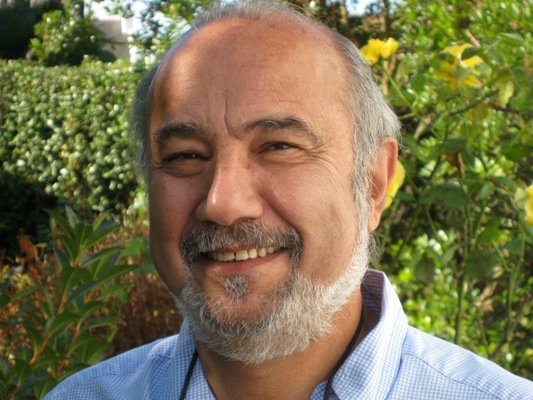 TEHRAN – Professor Hossein Askari, an expert on Saudi Arabia who also teaches international business at the George Washington University, believes that "Mohammad bin Salman has very likely promised Jared Kushner billions of dollars if Trump delivers on a few things wanted by the Al-Sauds—a withdrawal from the JCPOA, the re-imposition of sanctions on Iran to collapse the Iranian economy, covert operations against the regime in Tehran, support for Saudi interventions in Yemen, Syria and anywhere else to confront Iran—all with the goal of regime change in Tehran."
Hossein Askari, who teaches at George Washington University, tells the Tehran Times that "U.S. foreign policy is now for sale and the Al-Sauds know how to get what they want."
Following is the text of the interview:
Q: What are Iran's fundamental economic problems today?
A: Iran has so many economic problems that it is difficult to know where to begin. The U.S. withdrawal from the JCPOA has raised the specter of renewed sanctions. Secondary U.S. sanctions could bite Iran hard by reducing both Iran's exports and foreign investment in Iran. U.S.-Saudi cooperation against Iran could boost Saudi and Abu Dhabi oil production, driving down oil prices. The economy does not generate enough promising jobs and Iran's talented women and men are leaving the country to get better employment opportunities abroad. The banking sector is undercapitalized and some banks are effectively bankrupt with a financial crisis on the horizon. Economic management is in shambles with the government making amateurish mistakes. Foreign exchange reserves are low. It is unclear who manages the economy—the government, the military or the foundations? While these and more problems exist, Iran's fundamental problem is its weak institutions. The most important of these are the rule of law, consistent and well-founded decision making, and economic justice. The rule of law—equality of everyone before the law—would reduce economic uncertainties, and give people confidence and the desire to invest, save and work hard. Consistent economic management would give the private sector confidence that the rug will not be pulled from under their feet by a new bureaucrat on the scene. Economic justice, which incorporates equal opportunities, eradication of corruption and social programs for those who cannot care for themselves, would create a cohesive society and increased cooperation. I have been saying all this for about 30 years but politicians just look at their own short-run interests and neglect what they must do for the country to thrive.
Q: How dangerous are these problems?
A: The first signs of this is general panic. Loss of confidence in the monetary system and a rush to secure real assets—precious metals and gems and foreign currency along with the hoarding of consumer goods. Iran may be at the early stages of this. The government has to get a better handle on this before it becomes a full scale panic.
Q: Is there a silver bullet that can give the government some time to adjust and adopt corrective policies?
A: No. First and foremost the government must give the people confidence by combatting corruption, even if that means confiscating the assets of those who have illegally accumulated their wealth and imprisoning them no matter who they are, and presenting a package of institutional reforms and an economic plan that gives the private sector and individual Iranians a sense of stability and confidence. Second, it is time for true Iranian patriots to stand up. What can they do? Every Iranian should repatriate their foreign assets. I know this will sound naïve and maybe asking too much! But senior members of the regime can set an example and begin this patriotic process, if they don't ordinary Iranians won't either.
Q: Are foreign adversaries—the U.S., Israel, Saudi Arabia and the UAE—stoking the fires?
A: Yes, yes and yes. Israel, Saudi Arabia and the Emirates are the three culprits who are constantly singing the same message into Trump's ears—if you can get regime change in Iran the Middle East will become a paradise. Such lies are working in Washington. Trump is following their advice while Israel abuses Palestinian rights and Saudi Arabia, the self-proclaimed defender of Islam, colludes with Islam bashers, sits by and watches.
Q: Why is the United States, specifically Trump, supporting Saudi and UAE adventurism in the region with arms, intelligence, covert support and international political backing?
A: The Al-Sauds are obsessed with Iran and believe that Iran's intention is to overthrow their rule in Saudi Arabia. So the Al-Sauds want regime change in Tehran. They believe that they get what they want by paying for it. This is how they operate. I believe that Mohammad bin Salman has very likely promised Jared Kushner billions of dollars if Trump delivers on a few things wanted by the Al-Sauds—a withdrawal from the JCPOA, the re-imposition of sanctions on Iran to collapse the Iranian economy, covert operations against the regime in Tehran, support for Saudi interventions in Yemen, Syria and anywhere else to confront Iran—all with the goal of regime change in Tehran. U.S. foreign policy is now for sale and the Al-Sauds know how to get what they want. Moreovere, the Al-Sauds have secured more support in Washington by teaming up with Israel.
Q: Given Iran's current economic difficulties and military pressures, should the Iranian leadership reduce its support for Hezbollah and other regional allies?
A: Absolutely not. If Iran blinks now on any regional issue, it will be the beginning of the end. Trump is a bully. You cannot appease bullies. Please note that on trade, the Chinese, Canada and Europe have stood up to Trump because they know full well that they must retaliate in kind if they are to survive his pressure. For Iran and Iranians, they should recall the isolation days of the Iran-Iraq War, the impotence of the United Nations after Saddam invaded Iran and the blatant use of outlawed chemical weapons on Iranians, weapons supplied by the 'Civilized West', something that could happen again unless Iran is strong. But don't forget, this requires a strong economy too. This has been Iran's Achilles Heel all along. In 1975, Iran's GDP, or national economic output, was 250% the size of Korea's but in 2016 it was about 30% of Korea's. Facts are facts. To be strong, Iran must improve its economic performance and that requires fundamental reforms that incorporate effective institutions.
Q: Is Iran's international image improving or deteriorating with the American onslaught and what do you think Iran's message to the rest of the world should be?
A: This is a difficult question to answer. It all depends who you are asking. Minister Zarif is a good spokesman for the Iranian perspective but he is one man. Iran needs to convey its message relentlessly and every day in the international media. The message should contain some of the following: over the last 20 years, Iran was not behind any terrorist attack; Iran supports Hezbollah because it defends Lebanon against Israeli aggression; Hezbollah has nothing to do with terrorism in the eyes of most of the world; Israel on the other hand has compromised Palestinian rights in the eyes of most of the world and its actions against Palestinians constitute state terrorism; Iran does not have nuclear weapons; Israel is reputed to have over 250 nuclear warheads, is hostile toward Iran and is blindly backed by the United States; Iran had offered to make the Middle East nuclear free but this was rejected by Israel with U.S. support; signatories to the NPT (Treaty on the Non-Proliferation of Nuclear Weapons) signed the agreement with the assurance that the nuclear powers would eliminate their nuclear weapons over time and afford signatories support for peaceful nuclear development—promises that they have not kept; Iran was invaded by Iraq and the United Nations did nothing; the U.S. and Europe facilitated the transfer of internationally outlawed chemical weapons to Saddam Hussein to be used against Iran on a scale not seen since WWI. Looking at these FACTS, maybe Iran's mistake was not to develop a nuclear deterrent years ago? Iran must present these facts and many more in a calm passionate way 24/7 on the world stage. We live in an age of propaganda and Iran needs to keep up and get its message across!