By staff and agency
'Pompeo's speech shows Trump administration has no knowledge of history: Limbert
July 25, 2018 - 17:38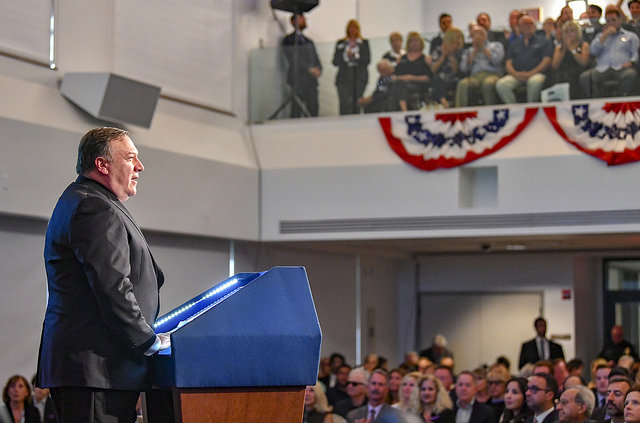 John Limbert, a former deputy assistant secretary of state for Iran, has said that U.S. Secretary of State Mike Pompeo showed that President Donald Trump's administration has no knowledge of history.
"Pompeo's speech has demonstrated that this administration has no knowledge of or interest in history," Limbert said in an article published by LobeLog on Tuesday.
During an address at the Ronald Reagan Presidential Library on Sunday, Pompeo made harsh remarks against Iran and accused the country of spreading violence across the Middle East.
"As I used to tell my students, 'Those of you who forget history are condemned to repeat…sophomore year.' This group seems constantly ready to repeat at least sophomore year."
He also said that the Trump administration has no coherent message on Iran.
"On the one hand, Pompeo says that people in Iran should have the same freedoms that Iranian-Americans enjoy. On the other hand, President Trump, in his midnight tweet, threatens to annihilate millions of them," the former diplomat lamented.
Limbert, a former hostage in Iran, says Trump and his team wants to roll back what Barack Obama did in regard to Iran.
"The president and his administration remain obsessed with undoing the acts of its predecessor. In the case of Iran, the administration has rejected anything that even hints at reaching goals through diplomacy."

Limber said, "Pompeo, from his speech, clearly cares less about results than about looking 'tough' for its own sake."
PA/PA