Iran says U.S. 'action group' is psychological warfare
August 21, 2018 - 8:36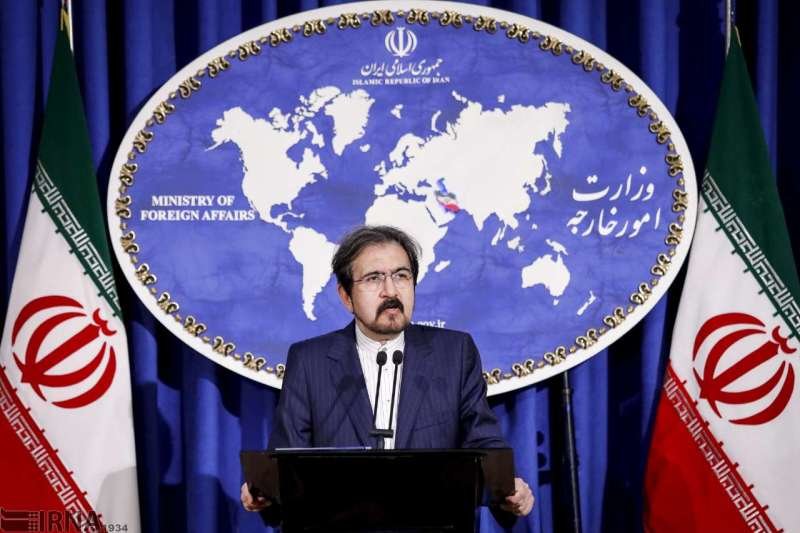 TEHRAN - Iranian Foreign Ministry spokesman Bahram Qassemi said on Monday that a new Iran Action Group in the U.S. State Department is a "psychological warfare" which will yield no result.
U.S. Secretary of State Mike Pompeo on Thursday named senior policy adviser Brian Hook as special representative for Iran in charge of the Iran Action Group to coordinate President Donald Trump's pressure campaign against the Islamic Republic following Washington's withdrawal from 2015 nuclear deal.
Qassemi said that formation of the Iran Action Group is in line with the U.S. hostile policies and runs contrary to international law.
"This action of the U.S. is not something new. The U.S. has made many efforts to increase pressure against Iran," he said, adding that Iran will take appropriate action if necessary.
'Iran, Turkey and Russia to hold summit on Syria'
Qassemi also said that Iran, Turkey and Russia's heads of state will meet in Tehran in September to discuss the Syrian crisis.
Commenting on Iran's presence in Syria, he said that Iran has advisory role in Syria and it is upon the request of the Damascus government.
He added this advisory role will continue as long as the Syrian government request wishes.
Elsewhere, he rejected U.S. claims about Iran's attempts to meddle in the U.S. 2018 elections, saying the U.S. thinks others behave like itself.
John Bolton, the White House national security adviser, told ABC's "This Week" on Sunday that Iran is attempting to meddle in the U.S. 2018 elections.
NA/PA