Belarus festival hosts "Momma Yerma"
September 21, 2018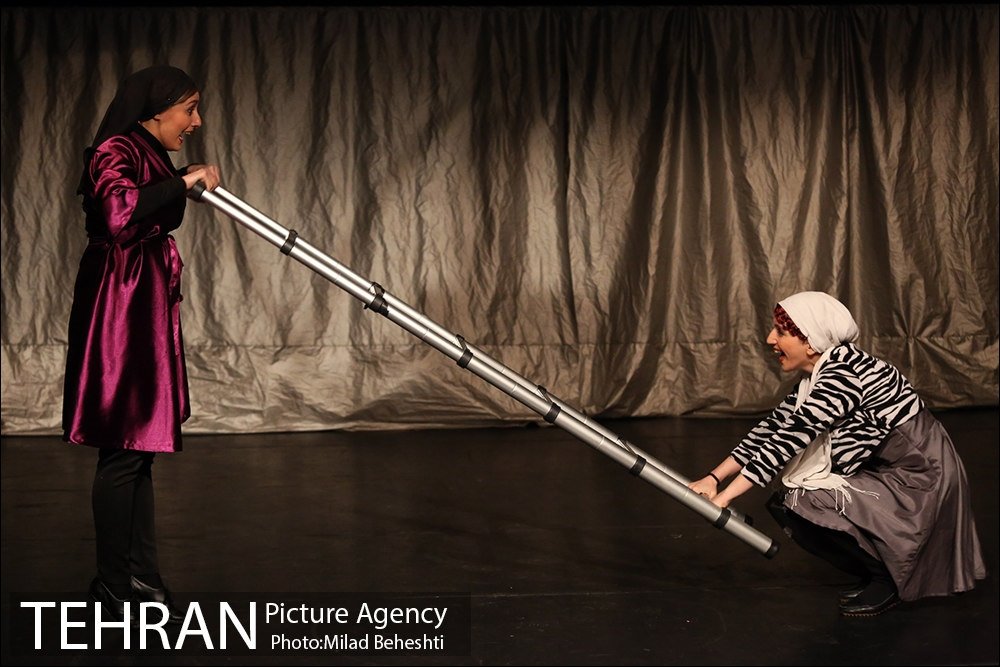 TEHRAN – The Creative Theatre Company from Tehran is competing in the 15th Teatralny Kufar International Student and Youth Theater Festival in Minsk, Belarus with "Momma Yerma".
Farzin Nobarani is the director of the troupe participating in the Professional Young category.
"Momma Yerma" has been written based on Spanish dramatist Federico García Lorca's "Yerma" that deals with the themes of isolation, passion and frustration but also the underlying themes of nature, marriage, jealousy and friendship.
Groups from Belarus, Great Britain, Georgia, Latvia, Lithuania, Poland, Russia, Serbia, Croatia, Uzbekistan and several other countries are participating in the festival, which opened on September last Wednesday and will run until September 28.
Iranian troupes are the frequent visitors to the Teatralny Kufar festival.
The Papion Theater Group from Tehran won the Grand Prix for "The Chairs" during the festival in 2014.
Photo: Bita Azizaqli (L) and Melina Qadimi act in a scene from "Momma Yerma" at Tehran's Entezami Theater on February 1, 2017. (Tehran Picture Agency/Milad Beheshti)
MMS/YAW