Christie's offers works by contemporary Iranian masters of art
September 23, 2018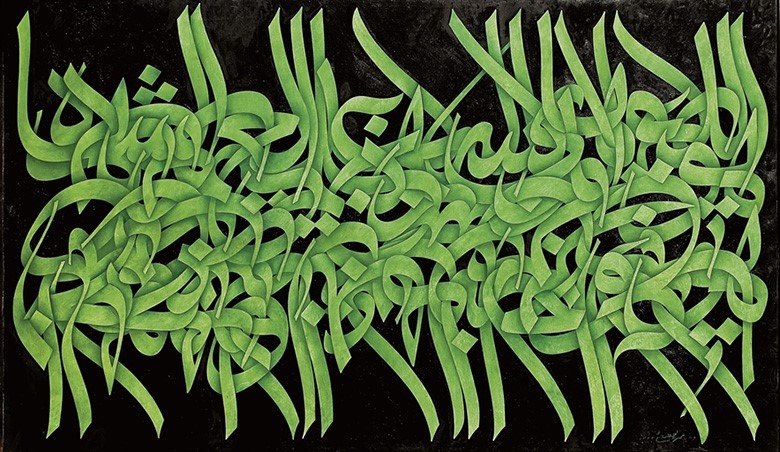 TEHRAN – On October 24, Christie's in London will be offering Middle Eastern, Iranian and Turkish Modern and Contemporary Art for the first time in the history of international auction houses.
After more than ten years of developing the regional art market and successes at auctions in Dubai, Christie's will take its fall auction to London with exceptional prices for Iranian masters such as Hossein Zenderudi and Mohammad Ehsai.
A selection of 23 artworks from Iran, 20 from Syria, 17 from Egypt, 13 from Lebanon and many more from Iraq, Tunisia and Turkey will be put on view from October 20 to 23 ahead of the auction on October 24.
Among the highlights are works by renowned sculptor Parviz Tanavoli, and famous painters Sohrab Sepehri, Mohammad Ehsai, Farhad Moshiri and Reza Derakhshani, all from Iran.
Works by Egyptian artists Abdel Hadi Al Gazzar and Mahmoud Saiid, and Lebanese artist Shafic Abboud are also among the works in the spotlight at the auction.
Photo: "He Is the Merciful" by Mohammed Ehsai auctioned at Christie's International Modern and Contemporary Art in Dubai, April 2008.
RM/YAW