Tehran and Taipei book fairs sign agreement 
October 12, 2018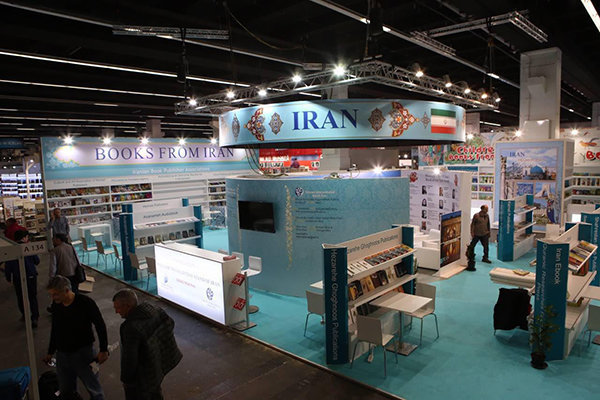 TEHRAN – An agreement was signed between the organizers of the Tehran International Book Fair and Taipei International Book Exhibition (TIBE), the Iran Cultural Fairs Institute (ICFI) announced on Thursday.
Based on the contract inked at the Frankfurt Book Fair, the two fairs will allocate pavilions to each other for the next five years
The agreement was signed between ICFI director Amir-Masud Shahramnia and TIBE director James Chao.
The Tehran International Book Fair is held during May every year. The Taipei International Book Exhibition is organized annually in February.
Photo: A view from Iran's pavilion at the Frankfurt Book Fair.
RM/MMS/YAW