Iran to set up 10 field hospitals for Arbaeen pilgrims
October 12, 2018 - 20:26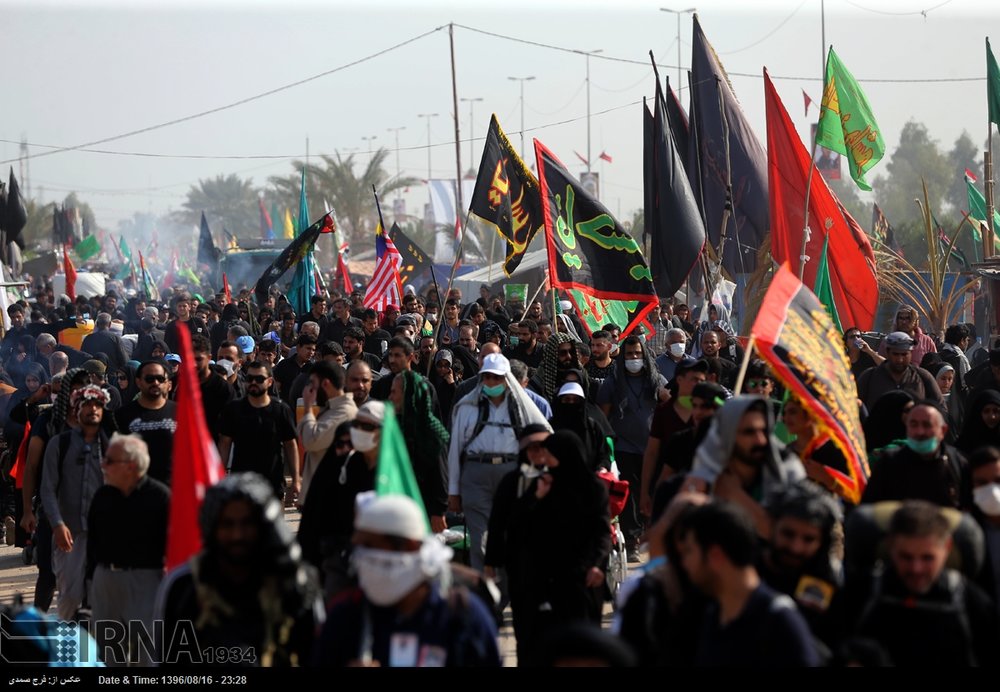 TEHRAN — Some 10 field hospitals will be set up in border areas of Shalamcheh, Chazzabeh, and Mehran as well as the path for Arbaeen pilgrimage from the Iraqi cities of Najaf to Karbala.
Arbaeen pilgrimage also known as Arbaeen trek, a distinctively Shia spiritual exercise, is an epic journey gathering Shias as well as Sunnis, even Christians and Zoroastrians, etc. from various nationalities altogether walking towards the holy shrine of Imam Hussein (AS) commemorating the 40th day of his martyrdom in the battle of Karbala, in 680 AD.
Specialized teams equipped with all necessary medical supplies will attend the field hospitals and provide the pilgrims with healthcare services, IRNA quoted Ahmad Abdollahi, an official with the Islamic Revolutionary Guard Corps (IRGC), as saying on Thursday.
Abdollahi further highlighted that IRGC will also offer emergency aeromedical services if need be.
Moreover, 1,000 Mawkibs - camps which provide free services for pilgrims including restrooms, bathrooms, laundry, and food and drinks - will be set up on the road from Najaf to Karbala from October 20 to November 2, YJC reported on Thursday.
On October 10, it was announced that the Iranian Red Crescent Society has dispatched some 200 tons of life-saving medicine and medical supplies to Iraq for Arbaeen pilgrimage.
MQ/MG