Brief
Jean Genet's "Maids" at Tehran theater
November 3, 2018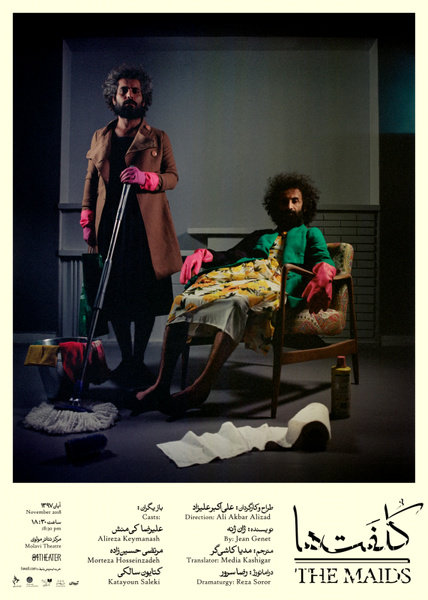 TEHRAN – Molavi Theater is hosting theatergoers in Tehran for French dramatist Jean Genet's "The Maids".
Ali-Akbar Alizadeh is the director of the play being performed by a cast of three actors, namely Alireza Keymanesh, Morteza Hosseinzadeh and Katayun Saleki.
The play was warmly received on Wednesday, Thursday and Friday, as all tickets for the beginning days were sold out.
Photo: A poster for Jean Genet's "The Maids" on stage at Tehran's Molavi Theater
MMS/YAW