Iran could host 2022 World Cup teams, but no decision taken yet
November 13, 2018 - 14:49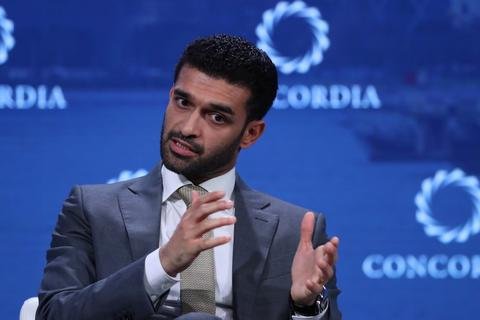 TEHRAN - Qatar is considering offers from other countries to host teams during the 2022 World Cup, but no decision has been taken yet, the head of the organizing committee told AFP on Monday.
Iran has recently offered to host teams who will play in tiny Qatar in the World Cup which starts in just over four years time.
When asked whether teams could be based in Iran, chief organizer Hassan Al Thawadi said Qatar had received "numerous proposals from countries with regard to hosting teams" around the time of the tournament.
"This is part of the operational plan, but obviously it will have to be done with FIFA," he said. "Nothing is decided on this matter yet and it remains under discussion."
Any move to accept Iran's offer would provide a major boost for Iran at a time when the U.S. is trying to isolate the country internationally.
Asked about whether Qatar was prepared to increase the number of teams at the Qatar World Cup to 48, as mooted by FIFA, Al Thawadi said he was still planning for the usual figure of 32.
"Our preparations right now are for 32 teams, the current format. All the preparations are ongoing based on that," he said.
"There's a feasibility study undertaken right now for a 48-team competition and then a decision will be taken both by FIFA and ourselves as a host nation," he added.
Accommodating another 16 teams would vastly complicate Qatar's task in preparing for the World Cup, which was awarded to the tiny desert state in 2010.
FIFA president Gianni Infantino last week all but wrote off the chances of a 48-team tournament in 2022, saying it would be "a difficult challenge".