Ghani's 'peace envoy' to visit Pakistan
January 7, 2019 - 23:25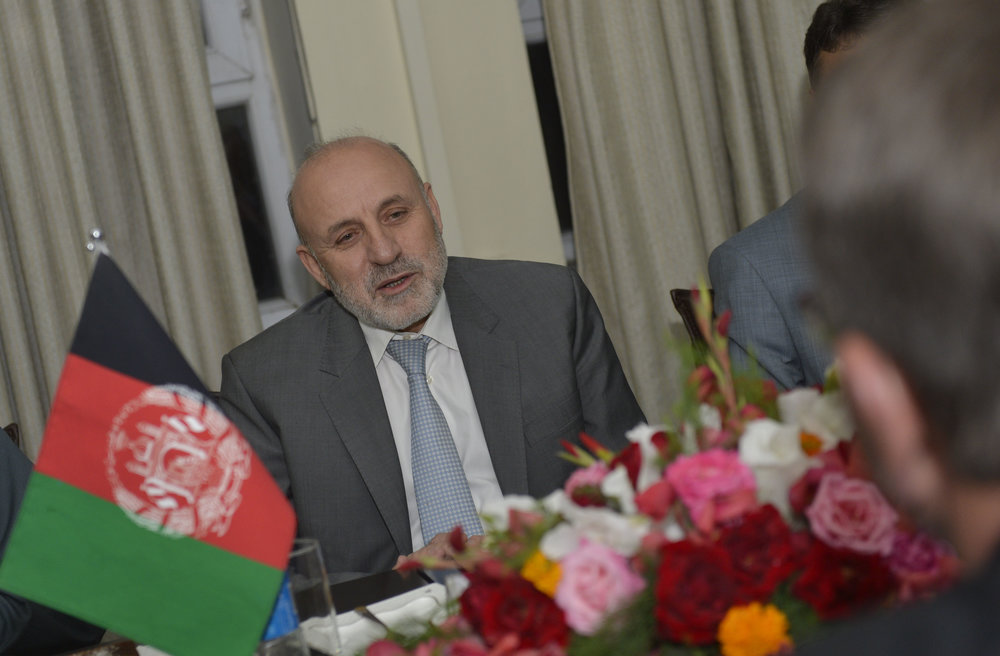 TEHRAN - Afghan President President Ashraf Ghani's special envoy for peace and head of High Peace Council's (HPC) secretariat, Umer Daudzai is expected to visit Pakistan this week.
Daudzai is scheduled to hold talks with the top Pakistani political, military, religious leadership about Afghan-led and Afghan-owned peace process, High Peace Council's spokesman said in a statement.
Daudzai, a former minister, was recently appointed by Ghani as his 'special envoy for peace' as the government in Kabul looks to open channels with the Taliban for direct peace negotiations.
His visit to Pakistan assumes significance as Islamabad is believed to be a key player in the peace process since many of the Taliban leaders are based in Pakistan.
The new government in Islamabad has shown eagerness to facilitate the peace process between the insurgent group and the Afghan authorities, even though former has rejected offers to hold direct talks with the government in Kabul.
In recent months, Taliban has held talks with many countries, including Iran, in a bid to pave ground for peace in the war-ravaged country. The talks between the Taliban and Iran took place last week in Tehran.
Afghanistan's Chief Executive Abdullah Abdullah on Sunday said that Iran has started extensive efforts aimed at persuading Taliban to endorse direct peace negotiations with the Afghan government.
"They (Iran) persuade the Taliban to present their demands through political and peaceful means," said Omid Maisam, deputy spokesman for Abdullah.