"The End of the World" set for Jan. 12
January 9, 2019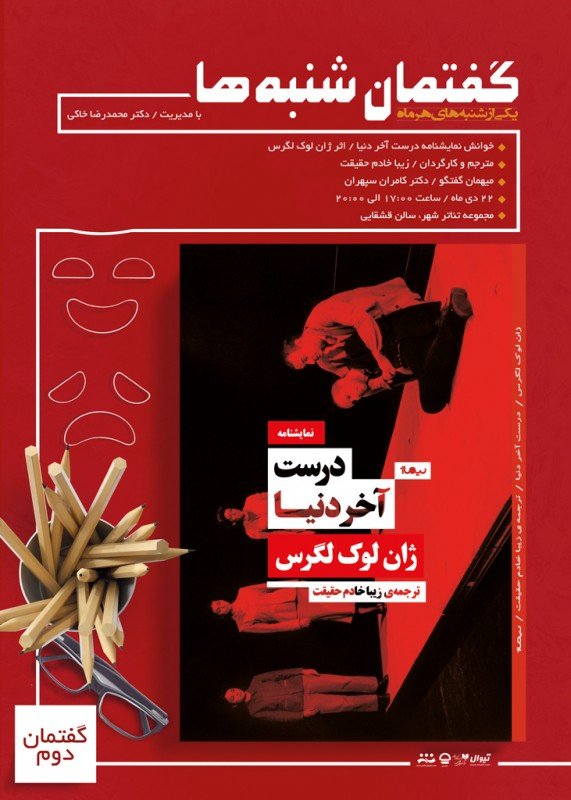 TEHRAN – A reading of French playwright Jean-Luc Lagarce's 1990 play "Only the End of the World" will be performed at the Qashqai Hall of Tehran's City Theater Complex on Saturday.
Ziba Khadem, the translator of the play, will direct the reading performance, which will be followed by a review session by scholars Kamran Sepehran and Mohammadreza Khaki.
The play is about Luis, a man in his forties, who decides to visit his family after a long absence to inform them that he is dying.
Photo: A poster for the reading performance of French writer Jean-Luc Lagarce's play "Only the End of the World".
ABU/MMS/YAW