Iraqi Kurdistan calls for expansion of economic ties with Iran
January 15, 2019 - 19:53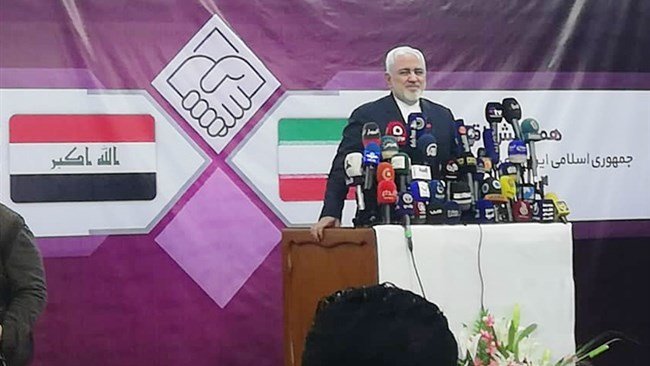 TEHRAN – Iraqi Kurdistan's senior officials called for expansion of trade ties with Iran during an Iran-Kurdistan business forum which was held on Tuesday in Erbil, IRNA reported.
The business forum was attended by senior officials and businessmen from both sides including Iranian Foreign Minister Mohammad Javad Zarif and Dara Jalil Khayat, the president of the Erbil Chamber of Commerce, along with Mohammad Reza Ansari, the deputy chairman of Iran Chamber of Commerce, Industries, Mines and Agriculture (ICCIMA).
Speaking in the event, Khayat expressed the hope that the economic relations between the two sides would be expanded and that obstacles to the development of the relations would be resolved.
He further mentioned the level of trade between Iran and Iraqi Kurdistan region, saying, the worth of trade between Iran and Kurdistan region currently stands at $6 billion.
"To increase the volume of mutual trade, opening new border crossings is on the agenda", the official added.
Iranian foreign minister for his part said, Iran is ready to establish five joint trade zones across Iraq in order to improve productivity in the neighbor country.
The first round of Iran-Kurdistan business forum was held last year in Erbil.
EF/MA