36th Iran's Book of the Year Awards to honor 41 publications 
January 29, 2019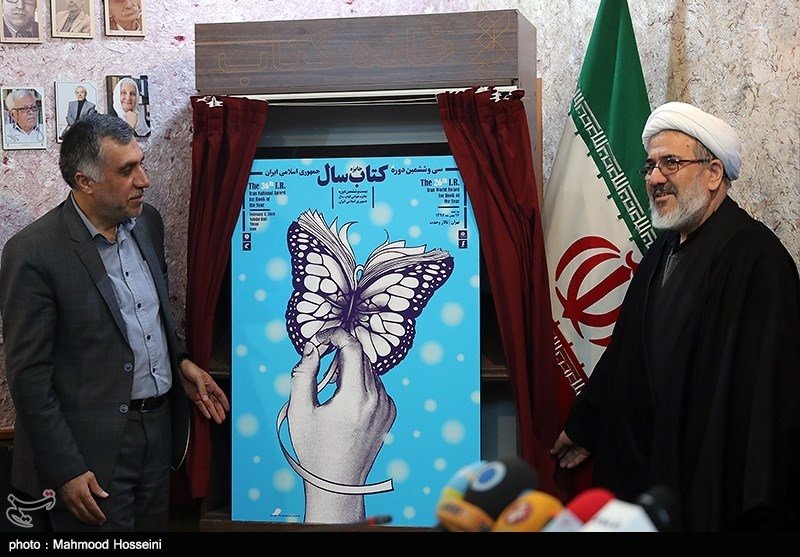 TEHRAN – A number of 41 books will be honored at the 36th Iran's Book of the Year Awards, which will take place in Tehran on February 5.
"President Hassan Rouhani is expected to attend the morning ceremony," House of Writers director Niknam Hosseinipur said in a press conference on Tuesday.
He added that the selection was chosen by the jury out of 6500 submissions.
"The books will be judged in 10 different categories including philosophy, social sciences, art, literature and history," he said.
The organizers plan to compile a bibliography for the winners of the previous editions of the awards.
Photo: House of Writers Director Niknam Hosseinipur (L) and the secretary of Iran's Book of the Year Awards, Hojjatoleslam Mohammad-Ali Mahdavirad, unveil a poster for the 36th Iran's Book of the Year Awards in Tehran on January 29, 2019. (Tasnim/Mahmud Hosseini)
RM/MMS