By staff and agency
Iran's Hoveyzeh missile can reach Israel undetected: Israeli report
February 4, 2019 - 20:21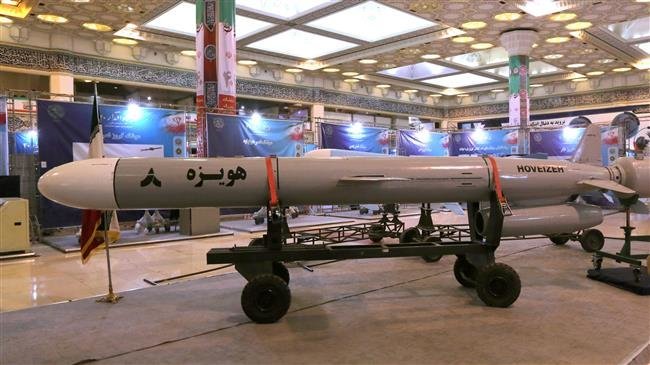 DEBKAfile, an Israeli military intelligence website, has said that Iran's new Hoveyzeh cruise missile can reach Israel without being detected.
"Iran is confident that neither the United States nor Israel has the answer to this threat. And indeed, say our military experts, no military force in the world has so far found an effective means of intercepting cruise missiles before they strike, unless they are of short range," said the Israeli report.
On Saturday, Iran unveiled a long-range surface-to surface cruise missile designed and built by experts at the Defense Ministry's Aerospace Industries Organization.
The missile, with a flight range of more than 1,350 kilometers, was showcased as Iran is marking the 40th anniversary of the 1979 Islamic Revolution.
Hoveyzeh is the name of a city in southwestern province of Khuzestan known for its resistance during Saddam Hussein's war against Iran in the 1980s.
Speaking at the ceremony, Defense Minister Amir Hatami described the missile as "a symbol of self-confidence" and said it is a major defense achievement that indicates Iran's advances in military technologies.
The missile proves that nothing can block the Iranian nation's determination to develop its defense sector, the minister added.
NA/PA