Mehr Theater Group to perform "Timeloss" in Tehran 
February 16, 2019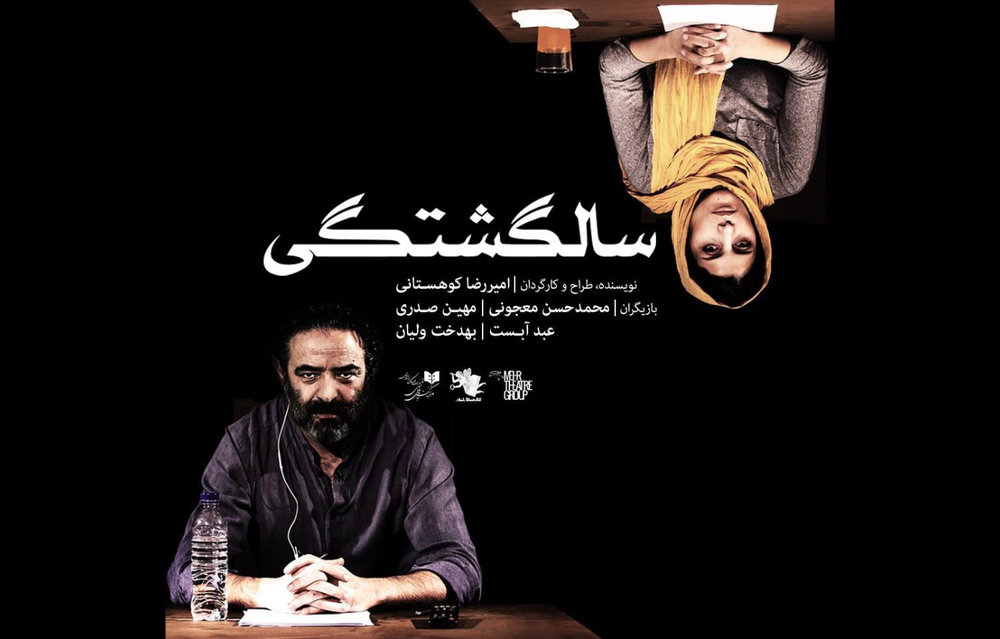 TEHRAN – Iranian director Amir-Reza Kuhestani's Mehr Theater Group will perform their acclaimed play "Timeloss" in Tehran next week.
The troupe will give its first performance on February 27 at the Tehran Independent Theater, Iran Theater, a Persian website for theater news, has announced.
Starring Hassan Majuni and Mahin Sadri, "Timeloss" tells the story of two former lovers sitting in a room bickering over an argument they have had so many times and began so many years ago that they know it by heart.
The play has been performed over 100 times in different countries including France, Germany, Belgium, Italy and the United States.
"Timeloss" was also staged in Tehran and Shiraz several years ago.
Photo: A poster for Amir-Reza Kuhestani's "Timeloss".
RM/MMS/YAW