Ugandan FM welcomes better ties with Iran
February 23, 2019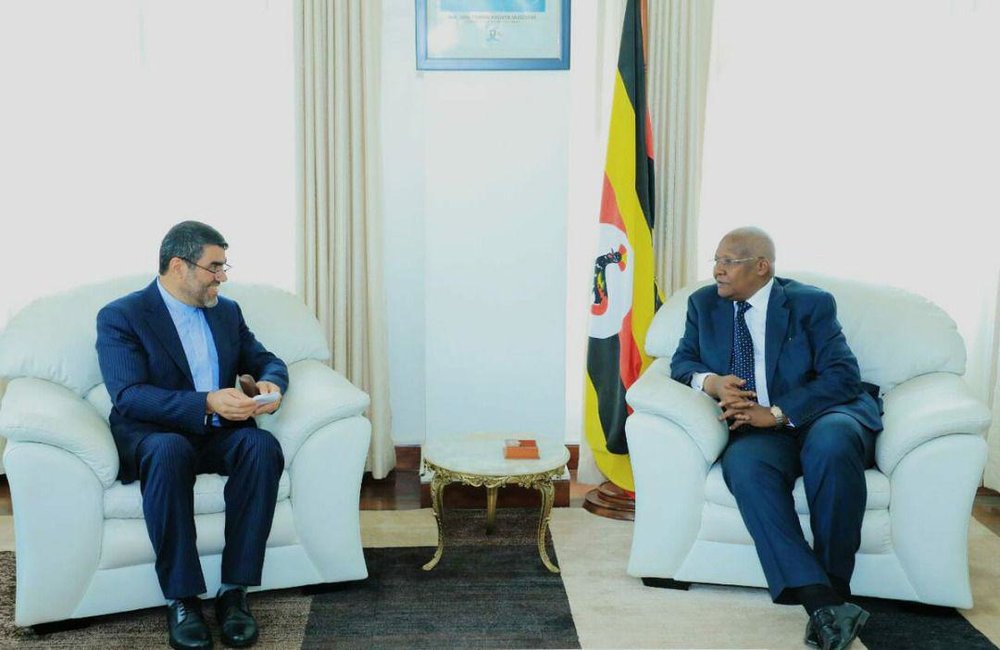 TEHRAN – Ugandan Foreign Minister Sam Kutesa said on Saturday that his country is determined to widen relations with Iran and welcomes the contribution of Iranian companies, IRNA reported.
Speaking at a meeting in Kampala with Iranian Ambassador to Uganda Morteza Mortazavi, Kutesa said Uganda is an independent country and is not obligated to follow the unilateral approach of some countries which try to exert pressure on Iran to keep it from cooperating with other countries.
Mortazavi, on behalf of Foreign Minister Mohammad Javad Zarif, invited Kutesa to visit Iran. The invitation was welcomed by the Ugandan side.
MH/PA