By Syed Zafar Mehdi
It's official: India, Pakistan are at war, again
February 28, 2019 - 12:15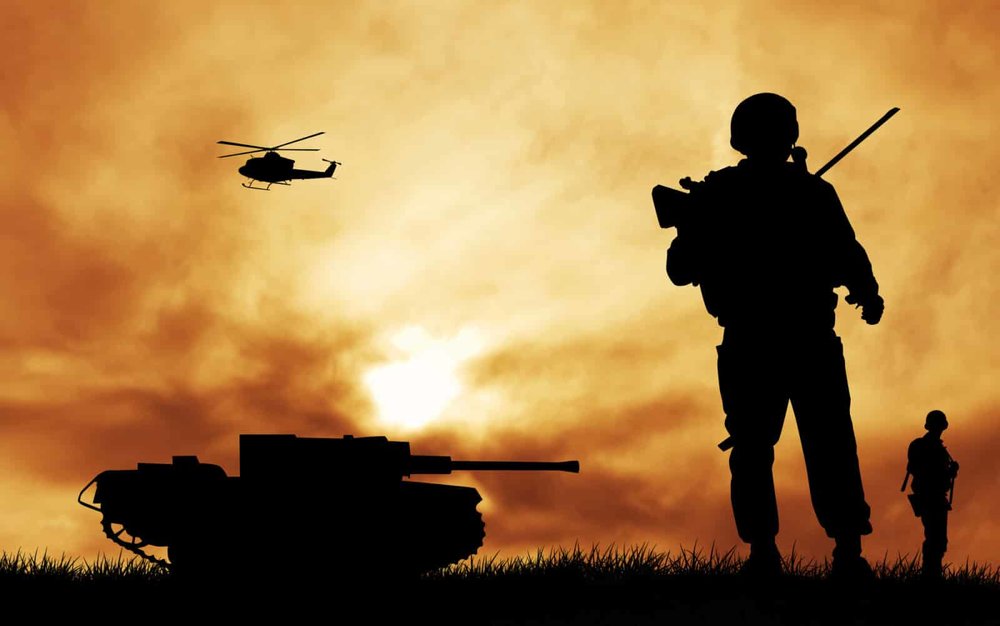 TEHRAN - After days of shrill war rhetoric and saber-rattling, India claimed to have conducted a surgical strike in Balakot, a small hamlet in Pakistan-controlled Kashmir, early Tuesday morning.
Indian government termed it a "non-military, pre-emptive action" against a major terror sanctuary of Jaish e Mohammad (JeM), a terror group that claimed responsibility for an attack in Indian controlled Kashmir two weeks ago, which killed 44 members of India's paramilitary police force.
More than 200 militants were killed in the precision strike, Indian officials and military analysts claimed from run-of-the-million television studios.
Pakistan debunked the claim and said Indian military planes had violated the Line of Control (LoC), intruding from Pakistan controlled Kashmir, after which "Pakistan Air Force immediately scrambled" and Indian military planes headed back.
Maj. Gen. Asif Ghafoor, spokesperson of Pakistan military, said it was time for India to wait for Pakistan's "befitting response", which he said will come "at a point and time of our choosing".
On Wednesday morning, Pakistan announced that it had carried out air raids in Indian controlled Kashmir and shot down two Indian fighter jets, one of them in central Kashmir's Budgam district. It also claimed to have arrested one of the Indian fighter jet pilots.
India said three Pakistani combat jets had entered the airspace over Indian controlled Kashmir but made their way back to Pakistan after being intercepted by Indian planes.
At least four airports in northern India have been indefinitely shut down amid fears of a retaliatory attack from Pakistan. On Pakistani side too, preparations are afoot to repel any attack from India.
So, it's official: the two South Asian nuclear-armed neighbors are at war. The season of madness has begun, and this time India has jumped the bandwagon, seeking 'justice' for Pulwama attack.
Amidst this mindless cacophony of war, revenge and retaliation, sane voices on both sides of the border have been calling for restraint and calm. They have urged both warring parties to give peace a chance, while denouncing military adventurism.
Even Pakistan Prime Minister Imran Khan on Wednesday afternoon reiterated that he was bating for peace, because "it was not in Pakistan's interest to let our land be used for terrorism".
He said the "sole purpose" of Pakistan's retaliatory attack was to "convey that if you come into our country, we can do the same", he said while addressing the nation.
However, he added that it was important to "use our heads and act with wisdom". "All wars are miscalculated and no one knows where they lead to. World War I was supposed to end in weeks, it took six years," the Pakistani premier said.
"I ask India: with the weapons you have and the weapons we have, can we really afford such a miscalculation," he said. "If this escalates, things will no longer be in my control of in Modi's."
Interestingly, the strike comes barely two months ahead of general elections in India, with Narendra Modi seeking another term as prime minister. War frenzy, experts say, gives him a clear advantage.
But, what Modi and his right-wing fan-boys, shamelessly cheerleading for war, don't understand are the catastrophic implications of a full-blown war between the two nuclear powers.
According to a 2007 study by researchers from Rutgers University, University of Colorado-Boulder and University of California, if India and Pakistan fought a war detonating 100 nuclear warheads, more than 21 million people will be killed, about half the world's protective ozone layer would be destroyed, and a 'nuclear winter' would devastate monsoons and agriculture worldwide.
This death toll would be 2,221 times the number of civilians and security forces killed in India over 9 years to 2015, according to an IndiaSpend analysis of South Asia Terrorism Portal data.
Also, two billion people worldwide would face risks of severe starvation due to climatic effects of the use of nuclear weapons in the subcontinent, according to 2013 study by International Physicians for Prevention of Nuclear War.
Taking that into account, since the news about India's surgical strike broke out early on Tuesday, social media has been abuzz with people denouncing war and calling for restraint.
Prominent filmmaker and activist Anand Patwardan in a Facebook post said "war, violence and hate" are always in the interest of ruling class.
"Before elections there will be a terror attack. There will be retaliation. There will then probably be counter-retaliation and so on and on. War, violence and hate is what rulers need to survive. But we in India and in Pakistan, must survive our rulers," he wrote.
Kashmiri journalist and writer Murtaza Shibli said it was 'frightening' to see calls for 'retaliation'.
"I am watching with utter fright that now a large number of Pakistani commentators, including many of my friends, are calling for escalation through counter attacks on India. Are we sleepwalking into a disaster," he wrote. "I sincerely hope there is deep introspection and that Pakistan will chose diplomatic space than war as the only option."
Pakistan's former envoy to U.S. Hussain Haqqani took to Twitter to express his anxiety over heightened tensions between the two warring nations.
"War is never the solution. India and Pakistan must de-escalate, including on the propaganda front. Time also for serious Pakistani action against LeT and JeM terrorists," he wrote.
Noted Pakistani writer and commentator Raza Rumi reminded the two countries of the 'ramifications' of military escalation.
"The prospect of war between nuclear India and Pakistan is chilling for if it gets out of hand, it can have ramifications for the world. There is urgent need for dialogue and finding a common ground rather than threats and counter threats. Why can't the PMs and Army Chiefs call and talk," he wrote.
Indian writer and political analyst Sudheendra Kulkarni called for 'summoning shared civilizational wisdom' to avoid another war.
"The best 'war' is one in which no bullet, missile or bomb is used. The best 'war' is one in which both countries are winners, & no side is a loser," he tweeted. "Can India & #Pakistan not fight such a war-less 'war' to eliminate terrorism by both summoning our shared civilisational wisdom."
Samarth Pathak, who works with a UN agency in New Delhi, said in the end, a soldier's family appreciates national calls for peace and restraint, more than war-thirst and jingoistic appeals for revenge.
"Which war in history has resulted in lasting peace and a complete end to violence? It is a question worth pondering on, in these times of instant TV/social media patriotic gratification," he wrote.
A Twitter user Sarmad Palijo said war can never be a solution. "Everyone is talking about revenge. I refuse. I don't stand with war. War is devastating. War is immoral. War is unjust in almost all conditions. We can stand tall by refusing to retaliate. We can show the world how it's done. Stand down and stand with peace," he wrote.
Another user Nuzhat Siddiqi, taking a jibe at New Delhi and Islamabad, said two nations with issues of climate change, species depletion, food and water scarcity, population boom, malnutrition, infant mortality, various cancers and AIDS issues, natural resource exploitation and crippling poverty "need war urgently to fix everything".
The message is loud and clear: war has very few takers in the region. It may help politicians gain power, but it renders everyone else powerless and helpless in a state of misery and despondency.