Diplomat says Tehran willing to share demining experience 
March 12, 2019 - 20:53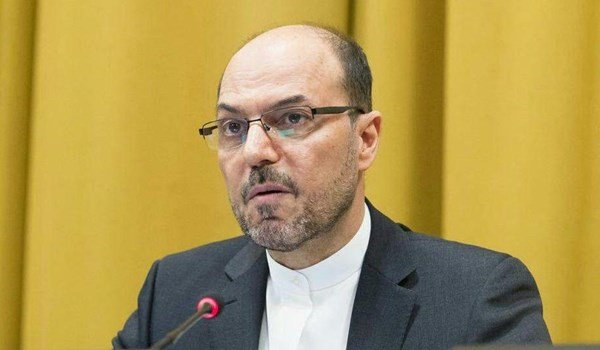 TEHRAN – Deputy Foreign Minister Gholam Hossein Dehqani has highlighted Iran's advances in demining activities and programs, saying Iran is ready to share its experiences with other nations.
Addressing an international conference on humanitarian demining in Tehran on Tuesday, Dehqani, the deputy foreign minister for legal affairs, said Iran is one of the main victims of landmines and has made great efforts to carry out demining plans.
The Islamic Republic has devised a national demining plan, Tasnim news agency quoted him as saying. "Iran has acquired local and up-to-date know-how in demining, and is prepared to share its experience with other countries."
The deputy minister further criticized international organizations for insufficient cooperation with Iran in implementing demining programs.
The international conference in Tehran was attended by Defense Minister Amir Hatami. Top military officials from Asian states, Commonwealth countries and international organizations also attend the meeting.
The conference was aimed at sharing knowledge of demining with mine-polluted countries, reflecting Iran's humanitarian demining measures, opening an international center in Iran for teaching issues related to demining, and setting up a regional center for mine-clearance activities in which Iran is expected to play a pivotal role.
The International Committee of the Red Cross in Iran and the United Nations Mine Action Service (UNMAS) collaborated in holding the conference.
Iran has been ranked in some reports as the world's second most mine-polluted country.
Landmine and unexploded ordnance contamination in west and southwest of Iran are a result of Iraq's war against Iran in the 1980s. Iraq's army, under Saddam Hussain, is believed to have planted some 16 million landmines in Iran during the war, polluting an area of over 42,000 square kilometers.
Iran, however, has made great headways in clearing the minefields by developing special equipment and training expert teams.
SP/PA