Veteran artists to receive lifetime achievement honors during Islamic Revolution Art Week
April 6, 2019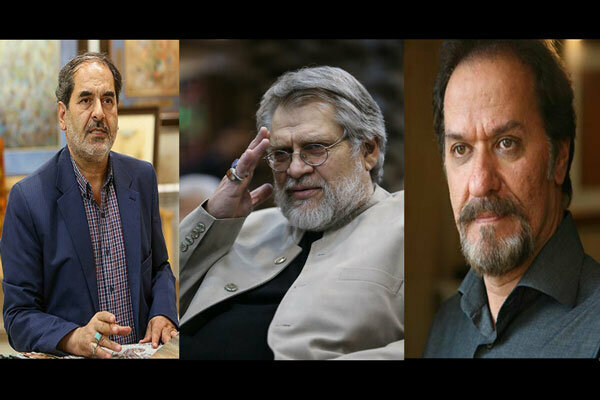 TEHRAN – Three Iranian artists will be honored with lifetime achievement awards during the opening ceremony of the 5th Islamic Revolution Art Week on Tuesday, the organizers announced on Saturday.
Documentarian Nader Talebzadeh, who is known for his TV series "The Messiah", is one of the artists.
The other artists are veteran painter Gholamali Taheri and miniaturist Reza Badrossama.
The Art Bureau of the Islamic Ideology Dissemination Organization is the organizer of the Islamic Revolution Art Week, which will run in Tehran until April 16.
Photo: This combination photo shows miniaturist Reza Badrosama (L), filmmaker Nader Talebzadeh (C) and painter Gholamali Taheri.
ABU/MMS/YAW