Fajr festival highlights Amir Naderi's "Runner" in official poster
April 9, 2019 - 19:18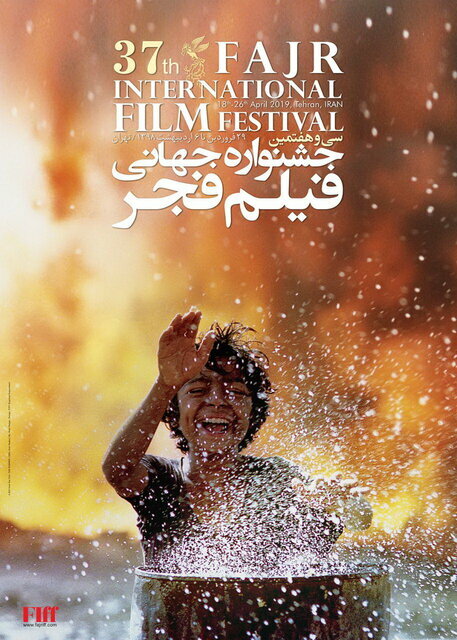 TEHRAN – The 37th Fajr International Film Festival unveiled its official poster on Tuesday featuring a still from New York-based Iranian filmmaker Amir Naderi's 1984 acclaimed drama, "The Runner".
The film is about Amiru, an impoverished boy who finds conflict with his classmates after enrolling in a school and decides to compete to earn their respect.
A restored copy of the movie will be screened in the Preserved Classics section of the festival, which will be held in Tehran from April 18 to 26.
"The Runner" was the first film of Iran's post-revolution cinema, which was awarded the highest accolades at international events, including the Festival of the Three Continents in Nantes, France.
Photo: An official poster for the 37th Fajr International Film Festival featuring a still from Amir Naderi's 1984 movie, "The Runner".
MMS/YAW