Iraq, Azerbaijan provide aids to flood-hit regions in Iran 
April 10, 2019 - 22:9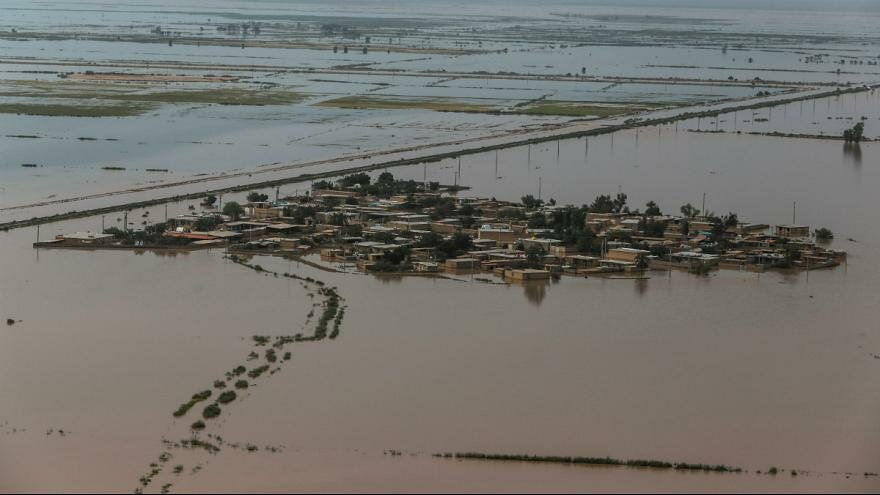 TEHRAN — Iraq and Azerbaijan have dispatched humanitarian aids to flood-stricken regions of Iran. 
Azerbaijan Republic President Ilham Aliyev has ordered to send help to the Iranian people at flood-hit areas. According to Sputnik Farsi, Ministry of Emergency Situations of Azerbaijan Republic said on Tuesday that it will send humanitarian aid to Iran after President Aliyev's order to do so.
Moreover, humanitarian assistance from Iraq entered the country from Shalamcheh border in southwestern Iran, Khorramshahr acting governor Kourosh Mavaddat told ISNA news agency on Wednesday.
Unfortunately due to U.S. sanctions Iranian Red Crescent is unable to obtain any foreign financial aid to assist victims of flood that has claimed at least 70 lives and inundated some 1,900 cities and villages.
Floods have inflicted serious damage to the infrastructures, houses, livestock and crops across provinces in northern, northeastern, western and southwestern Iran, with Lorestan, Kordestan, Kermanshah and Ilam in west, Mazandaran in north, Golestan in northeast and Khuzestan in southwest, being among the worst-hit.
MQ/MG