IIDO director says translation cannot fill cultural vacuums in Iran
May 1, 2019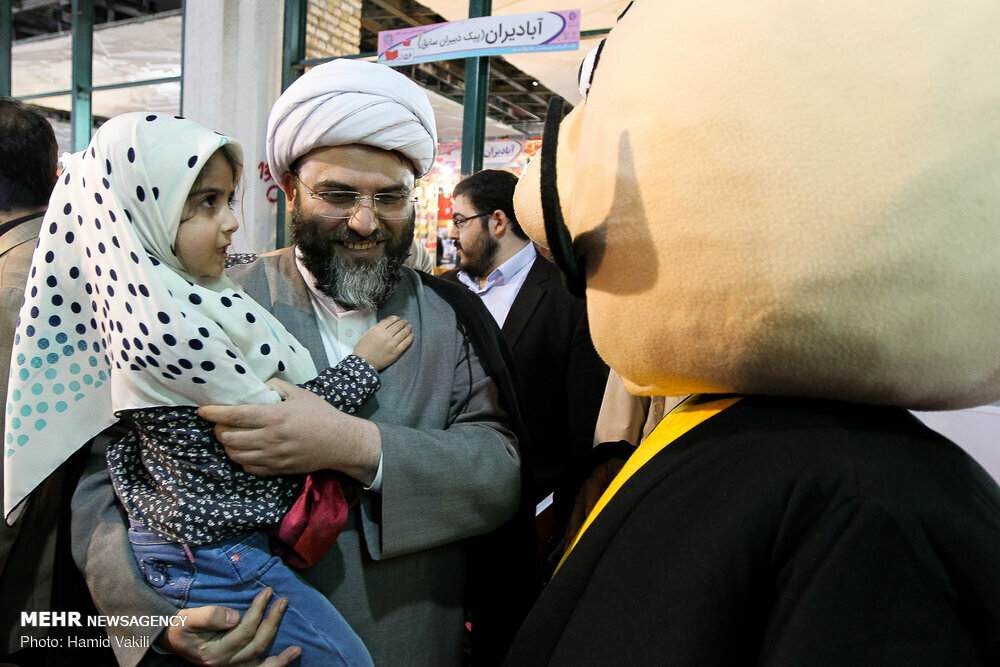 TEHRAN – Islamic Ideology Dissemination Organization (IIDO) director Hojjatoleslam Mohammad Qomi has said that translated books cannot fill the cultural vacuums in Iran.
In a visit to the children's book section at the 32nd Tehran International Book Fair, Qomi lamented the lack of proper controls over children's books in the country and noted, "Our cultural environment is not of the type in which translated books could fill its cultural vacuum."
"I have my own personal reasons for visiting the children's book section," said Qomi, describing his visit as a labor of love.
"I read books for my daughter, I generally regard children's books as crucial," he said while his little daughter accompanied him during the visit.

Qomi, who was appointed to the IIDO in August 2018, said, "I always have visited the children's book section during previous editions of the book fair when I was not in charge of the organization."
"To clarify the pure Islam, and in order to make changes in people's beliefs, which make up the public culture, we need to invest heavily in children's books," he concluded.
The Tehran International Book Fair, which opened last week with the slogan "Reading IS Ability", will wrap up on Saturday.
Photo: Islamic Ideology Dissemination Organization (IIDO) director Hojjatoleslam Mohammad Qomi and his daughter visit the 32nd Tehran International Book Fair on April 30, 2019. (Mehr/Hamid Vakili)
MMS/YAW