Part 1
A Look at Iranian Turkmen Clothing
January 9, 2023 - 20:0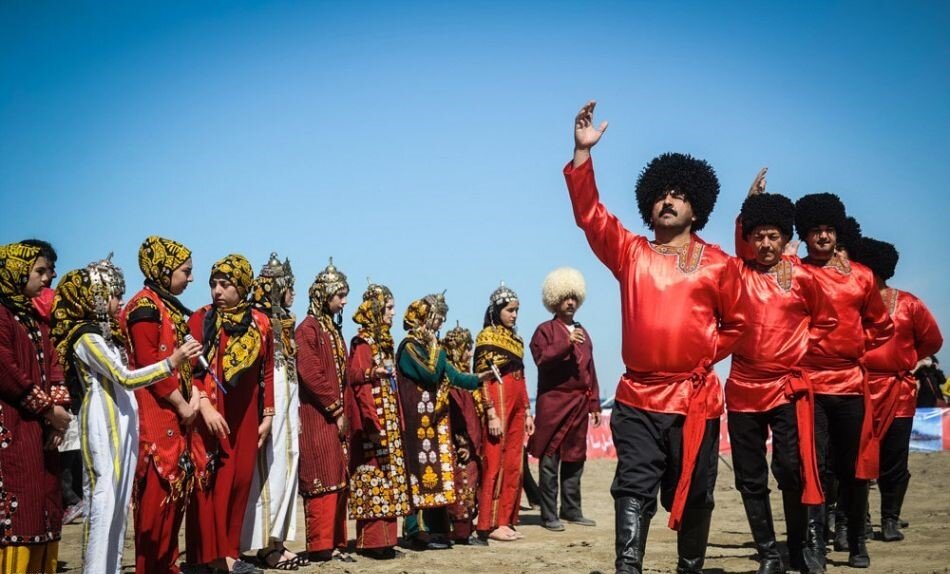 The term Turkmen (pronounced as To-ku-mong) was first mentioned in the 8th century. Some 2,000 years ago, they were living in the east up to the banks of Syr Darya River (Jaxartes River).
Some scholars argue that the term "Turkmen" means Turkish-like or Turkish-like faith. Oghuz tribes were divided into two tribes (Ouch Ogh and Buz Ogh) and 24 clans.
Oghuz Khan was their leader. In Oghuz tribes, women do not wear Bashlaq (scarf). Their houses are similar to contemporary gazebos. Oghuz is a tribal and nomadic group.
Residential places of Turkmens
Some tribes migrated toward southern Russia and some others moved toward Iran. Turkmen are nowadays living within the territories of Iran, Kazakhstan, and Turkmenistan.
Iranian Turkmens are mainly from Gooklan, Yamut, Tekkeh, and Nakhour clans. Iranian Turkmen are residing in Turkmen Sahara (northeast of Iran), Golestan, and Khorasan provinces.
Despite the fact that they have established themselves in different periods of time, they are considered one tribe and enjoy numerous commonalities.
Turkmen fabrics
• Silkworm breeding and silk production
• Women care about silkworms and men gather them from the leaves of mulberry trees.
Silk fabrics
• Arrival of colorful foreign clothes=marginalization of red silk clothes of Turkmens
• Cloth-weaving workshops (Tara): elder Turkmen women working with these ancient instruments. • In these workshops, silk fabrics are produced with a length of 2.5 up to 5 meters and with a width of 30 to 40 centimeters.
• These fabrics have red stripes along with yellow ones.
• Coloring: they use plant-origin colors such as walnut, Rubia tinctorum, and pomegranate skins.
• Nowadays, they also use nonpermanent chemical colors
Different kinds of clothes
• In order to produce traditional Turkmen clothes, producers use thread, cotton, broadcloth, Termeh, Napeyda, Savsani, Alatav, Tekeh Qermizi, and Sari Takhteh textiles. • Broadcloth and Termeh textiles: are used for producing coats (Chavit); they're made of wool.
• Alatav textile: silk, coat (Chavit), trousers (Yalaq), shirt (Quink).
• Napeyda & Savsani textiles: silk, producing dresses for women
• Tekeh Qermizi: silk, producing shirts and trousers
• Nowadays, foreign textiles, and German silk, crepe, and thread fabrics
Clothes of Turkmen women
• In terms of national dressing model: close to Uzbeks and Tajiks.
• They have extensive diversity and are associated with causality and philosophy which are related to the age of the person.
• In the northwest of Khorasan and east of Gorgan, some Turkmen clans named Goonan are living and have their own special clothes and decorative items.
• Generally speaking, these clothes are simple but eye-catching in their design.
• They are associated with spectacular decorations.
• Turkmen women are well-known for their expertise in carpet weaving and are considered top carpet producers in Iran.
By Maryam Mojabi & Sahel Mehrdad