Clock Tower of Tabriz to turn into museum
January 22, 2023 - 22:0
Tourism Desk – The Clock Tower of Tabriz, which is one of the most significant historical monuments of the ancient Iranian city, will be turned into a cultural heritage museum.
Owned by Tabriz Municipality, the monument will undergo rounds of restoration before being repurposed into a touristic destination, a local official said on Saturday.
Locally called Borj-e Sa'at, the monument is located exactly in the heart of the city. Some say it is impossible to visit Tabriz and not see this symbolic building.
Sa'at means clock in Persian and Sa'at Tower is part of a building belonging to the city hall and main office of the municipal government of Tabriz, the capital of East Azarbaijan.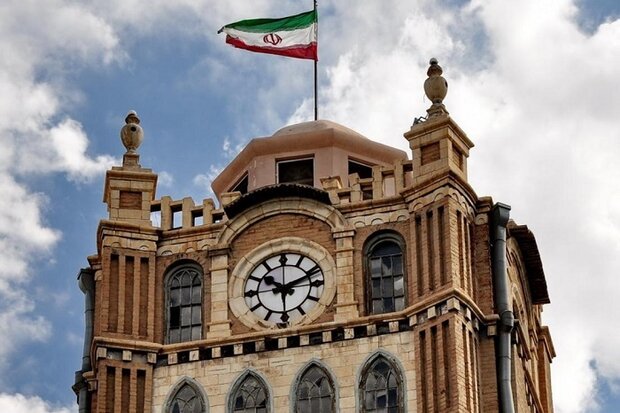 The edifice is where historical maps of and photos of Tabriz, along with the Golden Key of Tabriz, are being kept.
Soaked in history and culture for millennia, Tabriz, the capital of East Azarbaijan, embraces several historical and religious sites, including the Jameh Mosque of Tabriz and Arg of Tabriz, and UNESCO-registered Tabriz Historic Bazaar Complex to name a few. The city became the capital of the Mongol Il-Khan Mahmud Gazan (1295–1304) and his successor. Timur (Tamerlane), a Turkic conqueror, took it in 1392. Some decades later, the Kara Koyunlu Turkmen made it their capital. It was when the famous Blue Mosque was built in Tabriz.
The city retained its administrative status under the Safavid dynasty until 1548 when Shah Tahmasp I relocated his capital westward to Qazvin. During the next two centuries, Tabriz changed hands several times between Persia and the Ottoman Empire. During World War I, the city was temporarily occupied by Turkish and then Soviet troops.
AFM