Iran envoy meets Taliban FM 
January 23, 2023 - 23:20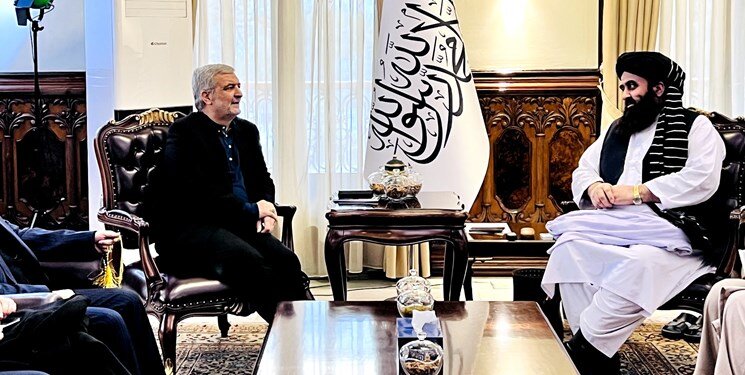 TEHRAN – The new Iranian ambassador to Afghanistan, Hassan Kazemi Qomi, has met with Taliban Foreign Minister Amir Khan Muttaqi in Kabul.
In this meeting, Kazemi Qomi consulted with this senior Taliban official about the all-round expansion of relations and Iran's water share from the Hirmand river.
The foreign minister of the Taliban has also emphasized removing the technical obstacles and measures that prevent the waste of Hirmand water.
Kazemi Qomi officially started his mission in Afghanistan as the new ambassador of Iran in Kabul this Saturday.
Earlier this month, Iranian Foreign Minister Hossein Amir Abdollahian held a phone conversation with Amir Khan Muttaqi.
In this call, Amir Abdollahian condemned a terrorist attack in Kabul that left a large number of the staffers of Afghanistan's Foreign Ministry dead or injured.
Amir Abdollahian condoled with the acting Afghan foreign minister, the ministry's staffers and their families, and wished swift recovery for the injured.
The Iranian foreign minister said the terror attack outside the entrance to Afghanistan's foreign ministry is very regrettable and we strongly condemn it.
Amir Abdollahian added terrorism is the common enemy of the regional countries and that terrorists seek fulfilling the goals and desires of world arrogance by killing innocent people so that the arrogant powers could dominate the regional countries.