Export from knowledge-based firms hit $1b
February 26, 2023 - 16:24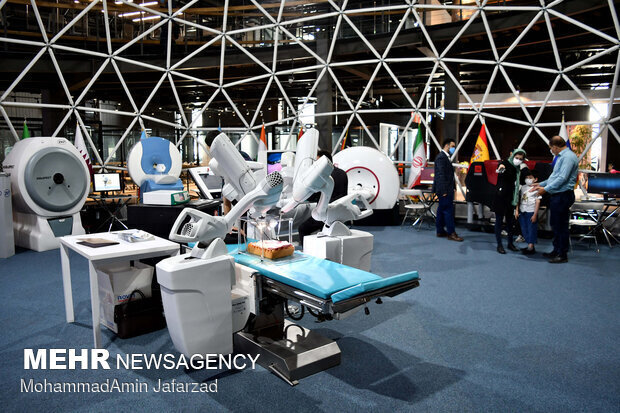 TEHRAN - Iranian Vice President for Science, Technology and Knowledge-based Economy Rouhollah Dehqani Firouzabadi said the country's knowledge-based companies have managed to export $1 billion worth of products in the current Iranian calendar year (started on March 21, 2022).
Speaking to the press at Isfahan University of Technology (IUT), Dehqani Firoozabadi said that the achievement has been made despite all limitations, IRNA reported on Saturday.
He added that nearly 1,600 knowledge-based companies have been registered across the country this year, while the figure was between 700 and 800 last year.
With about 8,000 knowledge-based companies active in the country, there is a huge potential in this area that can make a big impact on the economy if it is managed properly, he said.
The law for promoting and supporting knowledge-based companies was approved by the Majlis (Iranian parliament) in 2010, paving the way for a jumpstart in the march toward scientific progress.
Accordingly, the Islamic Republic has developed plans to support and empower knowledge-based companies as a step forward to materialize the goal of the year which is "Knowledge-based Production and Job Creation" as the economy is fighting the U.S. sanctions.
The Iranian banking system paid 584.4 trillion rials (about $1.2 billion) of facilities to 1,404 knowledge-based companies in the first half of the current Iranian calendar year (March 21-September 22, 2022), registering a 100.2 percent rise compared to the same period last year.
Back in April 2022, Iranian Industry, Mining, and Trade Minister Reza Fatemi-Amin said supporting knowledge-based products was one of the country's new priorities in setting foreign trade policies for the current Iranian calendar year.
Over the past couple of years, the number of knowledge-based companies in Iran has increased significantly so that currently over 8,000 knowledge-based companies are active in different fields, ranging from information and communication technology to health, agriculture, and energy.
Various knowledge-based companies have made advancements in different fields, however, the level of progress in the fields of health, ICT, agriculture, and energy has been more noticeable. Of course, other sectors such as the automotive industry have removed many bottlenecks so far.
EF/