A haven for the senses: Tehran hosts rosewater festival
May 12, 2023 - 18:29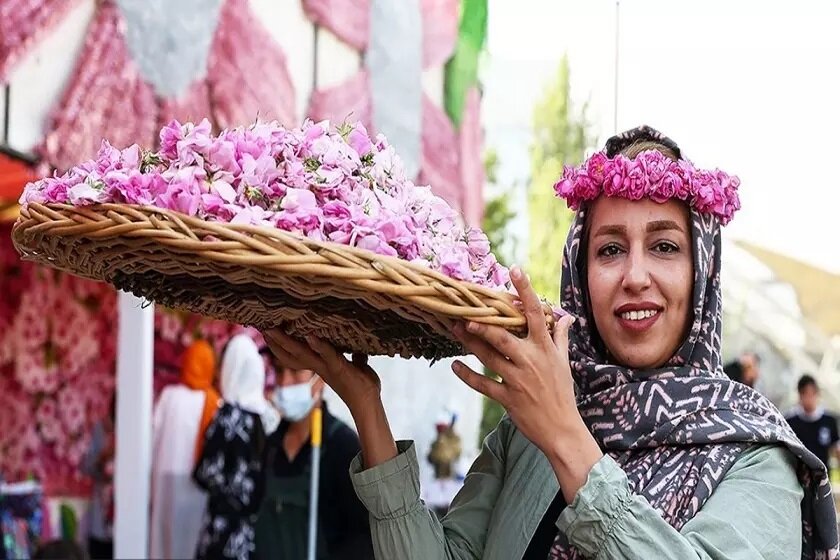 TEHRAN – An annual Golab-Giri festival, which is dedicated to pink roses, is currently underway near Lake Chitgar, western Tehran.
Over 50 stalls have been set up at the festival venue to offer rosewater products, local souvenirs, and handicrafts, Mehr reported on Friday.
Visitors may experience a time-honored distillation process of picking petals in which the fragrant oil is collected in jars, with steam rising from the giant pots.
Moreover, plentiful musical and cultural events, such as folk dances and traditional performances, are performed at the festival, which will come to an end on May 24.
Every year in May and June, hundreds of Golab-Giri festivals are held where roses reign and fragrant dreams are made. For centuries, the merriments of the fragrant roses take center stage in Kashan and the lands beyond as petals are plucked with gentle care and glee by honored guests and the locals.
Iran has a long history of flower and herb concentration. Many people think that rosewater that is traditionally distilled is of higher quality than rosewater that is manufactured in factories, probably as a result of the speedier harvesting and distillation processes.
Traditionally, rosewater has been made from a flower with a very sweet scent that is best known in the nation as Mohammadi roses. Early in the morning, the flower harvest is nearly finished. Rumor has it that delays in harvesting or transportation to the distillery lead to a decline in the quantity and quality of essential oils.
Each pot is filled with 80 liters of water and nearly 30 kilograms of rose petals, and it is connected to metal pipes so that steam can pass through to produce the hydrosol. Distillation waste may be composted or fed to animals.
Rosewater and rose oil are thought to have therapeutic benefits. Some claim that rose oil soothes the mind and lessens anxiety, stress, and depression. According to stories, rosewater-based products can help with digestive problems, colds, and skin problems.
Golab-Giri, a treasured event in Iranian culture, is also a celebration of Iranian generosity and hospitality in addition to the rose harvest.
AFM