Tehran Intl. Book Fair to experience new atmosphere this year: official 
May 1, 2016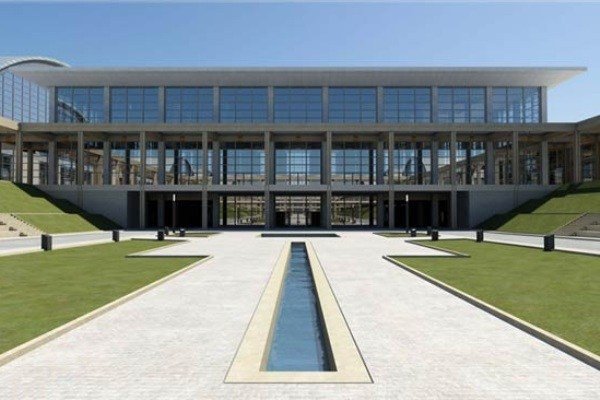 TEHRAN -- Deputy Culture Minister for Cultural Affairs Seyyed Abbas Salehi who is also the director of the Tehran International Book Fair has said that the event will experience a new atmosphere this year at Shahre Aftab, a newly-constructed fairground in southern Tehran.
He made the remarks on Sunday during a press conference held after a visit by journalists to the fairground, which will host to the 29th edition of the cultural exhibition from May 4 to 14.
He regarded Shahre Aftab, covering an area over 300,000 hectares, as a good and suitable location for the fair.
"It is a good place for a big cultural event and fortunately the fairground will be launched with the opening of the book fair," he added.
"From now on, Tehran's citizens will possess a city of culture and books," he said, adding that the officials are well aware of the deficiencies of the fairground and that they will do their best to remove the obstacles in the coming days.
He further noted that after all these years the Tehran Book Fair is proud to be a landlord now and has finally found its own permanent location.
Salehi explained that based on the agreement with the Tehran Municipality, the fairground has been dedicated to the book fair for the next ten years.
"The place has been constructed purposefully for the fair, and we are happy that when the fair ends this year on May 15, we will be able to begin planning the next edition of the fair right off. Since during the previous years, we always had doubts about the next location of the fair," Salehi explained.
Iran Cultural Fairs Institute Director Amir-Masud Shahramnia, also present at the conference, said that the progress of construction has been good.
He added that there are good number of buses and taxis situated in major squares of the city which will carry the passengers to the fairground, while Tehran's Metro Line 1 will also take passengers directly to the venue.
"Russia is the guest country this year and is attending with large number of officials and writers, some of whom will arrive in Tehran today. Officials from the former guest countries of Oman and Italy will also attend the fair this year," he asserted.
There are also several more officials, publishers and writers who will be visiting the fair coming from different countries such as Kuwait, Algeria, Germany, Spain and India, he concluded.
Photo: A view of Shahre Aftab
RM/YAW
END