Musicians to hold workshops at Fajr festival in Tehran
January 3, 2018 - 18:17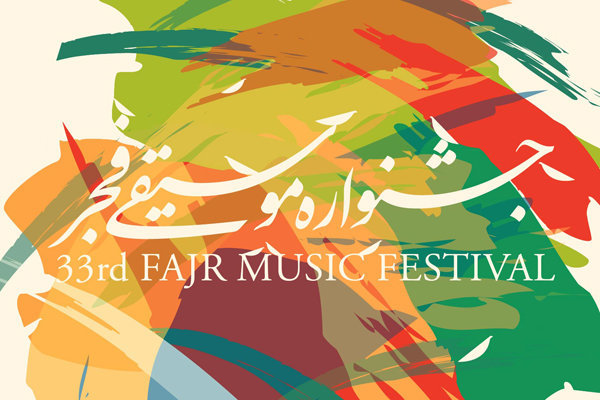 TEHRAN – Experts from Germany, Austria, Poland and Iran will hold a number of workshops arranged on the sidelines of the 33rd Fajr Music Festival, the organizers announced on Wednesday.
The workshops will take place at the Economic Cooperation Organization (ECO) Cultural Institute (ECI) in Tehran on different days during the festival running from January 10 to 20.
Austrian pianist Michael Kahr will attend the workshop on structure and perspective of jazz on January 11.
The official music competitions will be discussed by Klaus Neumann from Germany, while musician Mohammad-Saeid Sharifian from Iran will talk about aesthetics in classical music on January 12.
On January 18, Ardavan Kamkar will hold a workshop on santur.
The next day, setar virtuoso Hamid Motebassem will hold a workshop on the process of hearing, while Iranian musician Idin Samimi Mofakham and his Polish wife composer Martyna Kosecka will hold a workshop on electro-acoustic music the same day.
Photo: A poster for 33rd Fajr Music Festival.
RM/MMS/YAW