Rouhani, Erdogan discuss Syria on the phone
March 8, 2018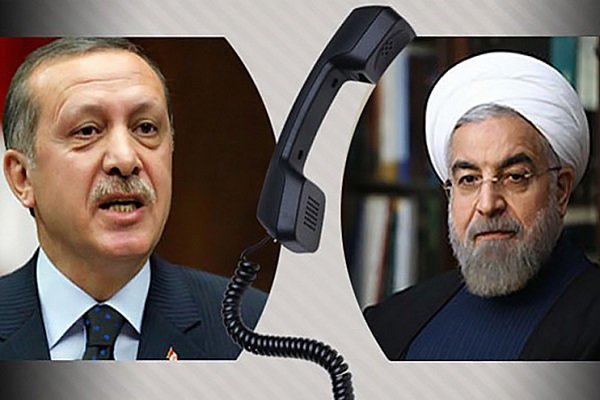 TEHRAN – Iranian President Hassan Rouhani and his Turkish counterpart Recep Tayyip Erdogan agreed in a phone call on Wednesday to speed up efforts for the implementation of a ceasefire in Syria's eastern Ghouta region, a source in Erdogan's office said.
The two leaders emphasized the importance of Turkey, Russia and Iran showing joint efforts for the implementation of the ceasefire, the source said, according to U.S. News & World Report.
Erdogan had also held a phone call with Russian President Vladimir Putin late on Tuesday to discuss recent developments in eastern Ghouta.
MH/SP