Update
Venice Orizzonti honors "No Date, No Signature" director, actor
September 10, 2017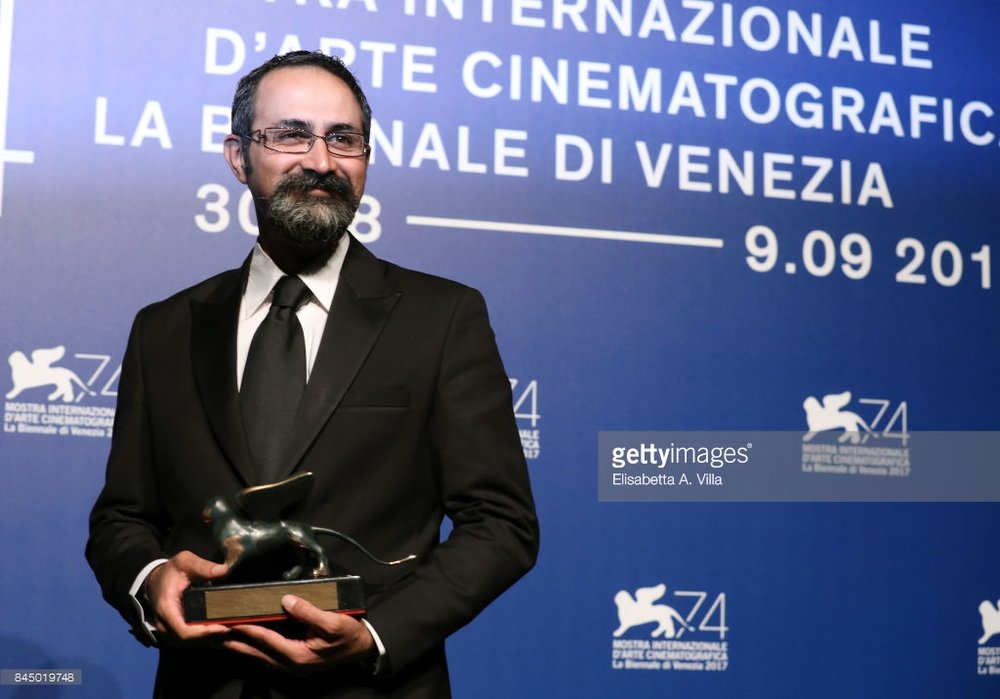 TEHRAN – Iranian drama "No Date, No Signature" won two top awards in the Orizzonti (Horizons) section at the 74th Venice International Film Festival in the Italian city on Saturday.
The film brought Vahid Jalilvand the best director award and its star Navid Mohammadzadeh was selected as best actor in this category, which had the renowned Iranian filmmaker Rakhshan Bani-Etemad on its panel.
"No Date, No Signature" is about Dr. Nariman, a forensic pathologist who has a car accident with a motorcyclist and injures his 8-year-old son. He offers to take the child to a clinic nearby, but the father refuses his help and money. The next morning, in the hospital where he works, Dr. Nariman finds out that the little boy has been brought for an autopsy after a suspicious death.

"I was raised within a culture whose people have a nice idea that if you pray for someone, God will smile at you and answer the prayer," Jalilvand said.
"So, I request that you pray for me that I would not fall into vanity after receiving this great present and I would remember that cinema is slated to make me a better man rather than a good filmmaker," he added.
Navid Mohammadzadeh poses with the Orizzonti Award for Best Actor for his role in "No Date, No Signature" at the award winners photocall during the 74th Venice Film Festival at Sala Casino in Venice, Italy on September 9, 2017.
In his acceptance speech, Mohammadzadeh said, "I was so pleased that I have received this award for Iranian cinema."
"I am also happy this year's jury has one of the best filmmakers of the history of Iranian cinema. My family and being an Iranian are the most important things I have," he stated.
"Nico, 1988", a production of Italy and Belgium directed by Susanna Nicchiarelli was picked as best film in the Orizzonti section, which is dedicated to films that represent the latest aesthetic and expressive trends in international cinema.
The award for best actress went to Lyna Khoudri for her role in "Les Bienheureux" by Sofia Djama from France, Belgium and Qatar.
The French-U.S. joint production "Caniba" by Véréna Paravel and Lucien Castaing-Taylor received the special jury prize.
The Orizzonti award for best screenwriter was presented to Dominique Welinski and René Ballesteros for their collaboration on "Los Versos del Olvido" by Alireza Khatami from France, Germany, the Netherlands and Chile.
In the official competition, the Golden Lion for best film went to "The Shape of Water" by Guillermo del Toro from the U.S.
Samuel Maoz' "Foxtrot" produced by Israel, Germany, France and Switzerland won the Grand Jury Prize and the Silver Lion for Best Director was awarded to Xavier Legrand for the film "Jusqu'à la Garde" from France.
Photo: Vahid Jalilvand poses with the Orizzonti Award for Best Director for "No Date, No Signature" at the award winners photocall during the 74th Venice Film Festival at Sala Casino in Venice, Italy on September 9, 2017. (Getty Images/ Elisabetta A. Villa)
MMS/YAW