Austria's banks resuming transactions with Iran
May 11, 2016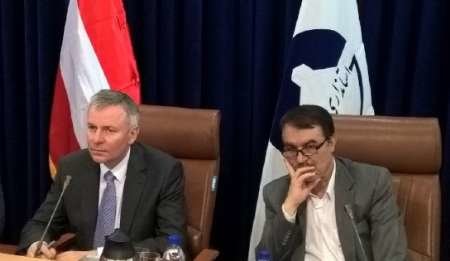 TEHRAN - Austrian ambassador to Iran Friedrich Stift stated that with the post-sanctions opportunity presented, Austrian banks are resuming banking interaction with Iran, Islamic Republic News Agency (IRNA) reported on Monday.
The ambassador made the remarks on Monday during his visit to Iranian southwestern province of Ilam. "Iranian companies have been cooperating with many renowned and capable Austrian companies in various areas such as heavy industries, energy, food industries and auto sector" he noted.
Stift also expressed hope that the two countries could expand their cooperation in such fields." We are very optimistic with the enhancement of the trade relations between the two countries in the upcoming months" he said.
In September 2015, Austrian companies signed a series of deals worth $89 million with Iranian partners at an economic forum in Tehran, becoming the first Western firms to put down concrete stakes in the Islamic Republic since it reached a landmark nuclear deal with big powers in July 2015.
It was part of a three-day visit by Austrian President Heinz Fischer to Tehran. "We expect to boost our volume of trade to 300 million euros in the short term, and we then look forward to markedly increasing our economic relations," Fischer said in a joint news conference with his Iranian counterpart Hassan Rouhani.
EF/MA