Iran, Croatia determined to boost economic co-op
May 18, 2016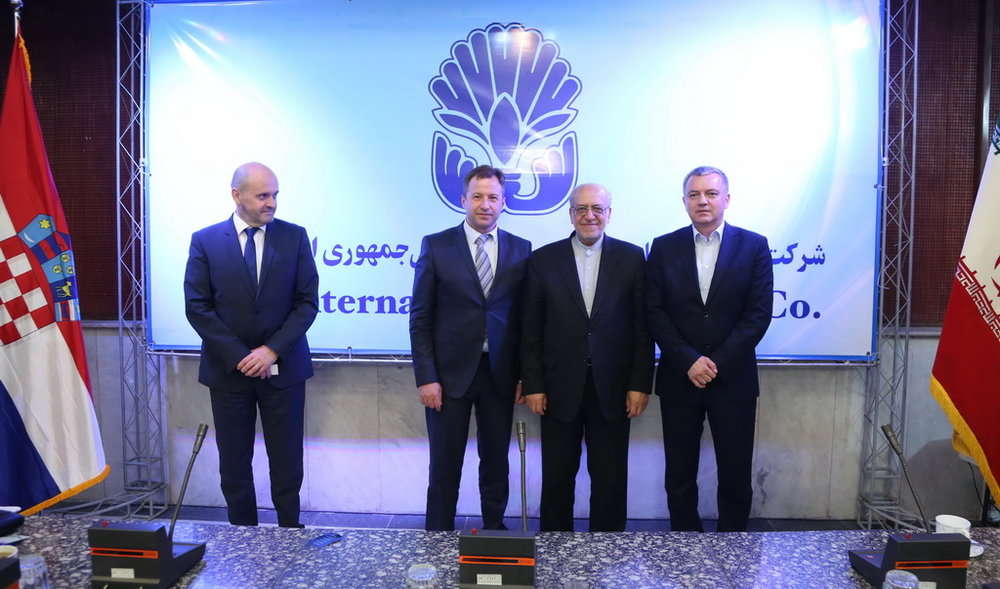 TEHRAN- Iranian and Croatian top officials namely Iranian Minister of Industry, Mining and Trade Mohammadreza Nematzadeh, Croatian Economy Minister Tomislav Panenic, and Entrepreneurship and Crafts Minister Darko Horvat discussed improving mutual industrial and agricultural cooperation in a Tuesday meeting in Tehran.
As IRIB news reported on Wednesday, in this meeting, Panenic referred to the current $3.3-million worth of trade between the two countries and called for enhancement of the figure. "Iran can fulfill our need for various products and we can have an active present in the Iranian market," he said.
The Croatian entrepreneurship minister, for his part, expressed content about his trip to Iran, which, in his idea, is an opportunity to make Croatians familiar with Iranians' capabilities.
"Now, after the removal of the stringent sanctions against Iran, we can hold meetings of Iran-Croatia Joint Economy Committee twice a year," he said. "Croatia is ready to boost cooperation with the Islamic Republic in various fields such as small, medium-sized, and large industries as well as oil, gas, and energy. It is also eager to import petrochemical products from Iran," he added.
Horvat, in addition, asserted that Iran can take advantage of the southern port of Croatia as the gateway to enter Europe.
The Iranian industry minister, for his part, hailed Croatia's position as a member of the European Union and named auto, cement, food, home appliances, telecommunication, and petrochemicals as the common fields for both sides to expand cooperation.
A Croatian delegation, headed by President Kolinda Grabar-Kitarovic, started their three-day trip to Iran on Tuesday afternoon.
The Croatian president met her Iranian counterpart, Hassan Rouhani, on Wednesday where two memoranda of understanding (MOU) were signed between Iran Chamber of Commerce, Industries, Mines and Agriculture (ICCIMA) and Croatian Chamber of Commerce.
HJ/MA