Iran's first pediatric subspecialty hospital to be built
June 28, 2016 - 19:8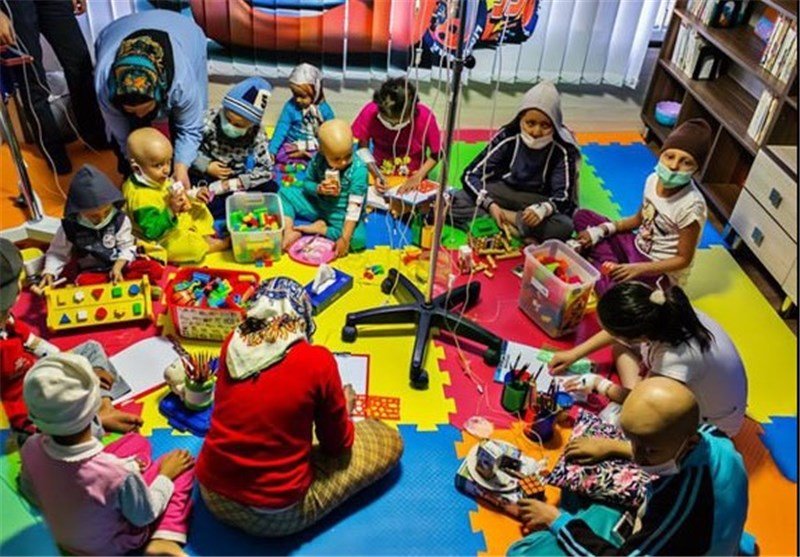 TEHRAN — The first pediatric subspecialty hospital in Iran will be built in the near future in association with the Health Ministry and with the financial support of philanthropists.
The 540-bed hospital will be constructed on a land stretching 26,000 square meters in Javadiye district, southern Tehran, Maryam Mar'ashi, CEO of Zanjireh Omid, a charity organization which coordinates the project's activities, told Mehr news agency.
The constructions project of the hospital carries a cost of 3 trillion rials (nearly $85 million) as well as a 5-trillion-rial (nearly $142 million) that must be spent on equipping the hospital and will be all covered by the Health Ministry, Mar'ashi explained.
"For the construction costs of the hospital we need philanthropists' financial support in order to decrease the death rate among children and improve the current situation," she suggested.
"Unfortunately we are short of sufficient subspecialty centers for kids in Iran and the death rate for the children in Children's Medical Center in Tehran is about 23 to 25 percent while the amount must be less than two percent based on global standards," she highlighted.
"We have figured out that some of the deaths in this center are resulted from shortage of NICU beds which are essential for pre and post operation cares," Mar'ashi explained.
Therefore, Zanjireh Omid has allocated some 100 billion rials (nearly $2.8 million) for 10 neonatal intensive care unit (NICU) beds and now the death rate for children has dropped to 9 to 7 percent in Children's Medical Center, Mar'ashi noted.
Commenting on the pediatric spinal surgeries she regretted the fact that due the lack of appropriate equipment 60 percent of such surgeries wound up in the patients' paralysis and now owing to the newly imported equipment the number has decreased to 20 percent.
There are only seven pediatric orthopedic surgeons and six pediatric cardiologists in Iran which is not enough, she lamented.
MQ/MG